British turntable artist DJ Yoda will deliver a dancefloor-igniting DJ and audio-visual set in the World Bar on Thursday, January 19, from about 10pm.
The DJ, who sounds a bit like a Jedi master and is also known as Duncan Beiny, was described by Q magazine as "One of the 10 DJs to see before you die", while Hip Hop Connection voted him "One of the top three DJs in the world".
Queenstown's own Mr Feet and Stubacca provide support. Tickets cost $25 from the bar and Quest.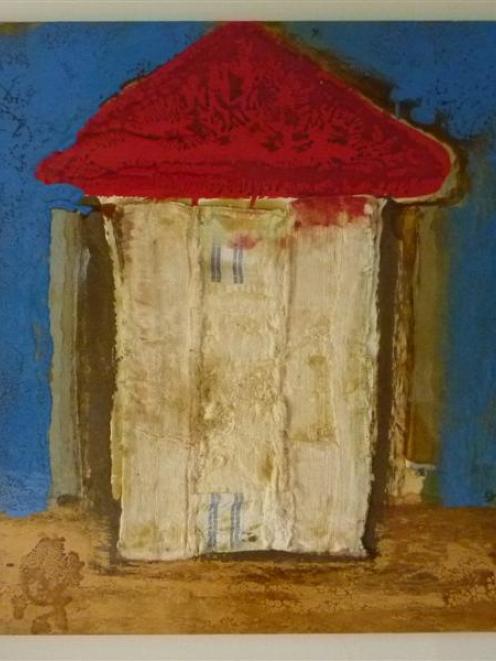 • Wanaka contemporary abstract artist Nina Conradi unveils new works in her first exhibition in Amisfield Winery from Monday.
Born in Munich in 1972, Conradi spent several high school summers completing art school residences abroad and later studied architecture and art in Paris. She studied over her last semester at a University in Cuba and wrote her final thesis about a remote area in Fiordland, creating a synergy of land, art and architecture that earned her an honours degree.
After a few years of travelling, mainly in Asia, the artist settled in New Zealand in 1998, starting with the West Coast.
"Transformation Old and New" is presented in the winery near Lake Hayes until February 27.
Popular Matakana artist Virginia Leonard, the 2011 Winner of the Walker and Hall Waiheke Art Award, is tipped to supply new works for Artbay Gallery next in February.
---
Picks of the week
TODAY
5pm: Young Wakatipu artists Holly Arrowsmith, Katie Raven, Sara Foley, Ellie B, Molly Devine, Without a Bass, Station Agents and more line up to perform live on the Queenstown Village Green as part of the Summerdaze Festival. Free.
7pm. Les Alpes hosts the Friday Jazz Club starring Noel and Ela Coutts on vocals, guitar and flute. Free.
9pm: Astro Empire, self-styled retro futuristic groove merchants from Wellington, play a mix of acid jazz, soul, rhythm 'n' blues and funk in Dux de Lux as part of their debut South Island tour. Free.
10pm: Queenstown DJs Downtown Brown, Turbohag and guests select hip hop, drum 'n' bass and dubstep in Subculture. Free before midnight, $5 afterwards.
SATURDAY
10pm: The Skitzofrantics unleash progressive indie psychedelic rock in Dux de Lux. Free.
10pm: D-Jade and Turbohag plus guests supply hip hop, drum 'n' bass and dubstep in Subculture. Free before midnight, $5 afterwards.
TUESDAY
5pm: Queenstown singer-songwriter guitarist Sarah Foley entertains in Dux de Lux. Free.
WEDNESDAY
6pm: Queenstown DJ Dani Gunn spins rock steady roots reggae in Dux de Lux. Free.
---