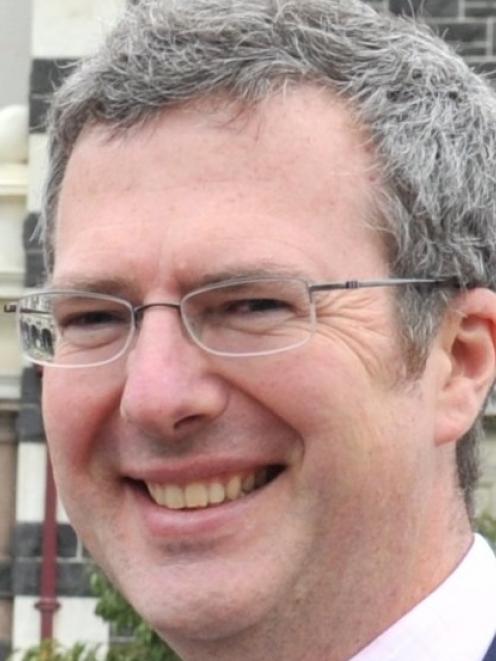 Dunedin and Queenstown are leading destinations for the 180,000 Chinese predicted to visit the South Island annually in the near future.
About 200,000 Chinese visited New Zealand each year, and that figure was expected to increase to about a million, Prime Minister John Key said.
He spoke yesterday at Trenz, New Zealand's largest tourism trade conference, this year being held in Auckland.
Mr Key announced details of how the Government's additional $158 million for tourism over the next four years would be spent.
He said China would produce ''a lot more'' travellers to New Zealand.
At present, 18% of all Chinese visitors toured the South Island. Most were on their own or with partners and spouses, and their average stay of 17.4 nights was more than double the average stay of Chinese visitors to New Zealand overall (6.2 nights).
Tourism Dunedin chief executive Hamish Saxton said while Australia remained the largest tourism market, China's potential was too good to ignore, especially as European markets struggled economically.
''We are still in the early stages with China, which is such an important market because the level of potential is so great.''
Dunedin and Queenstown were ''ideal'' destinations for Chinese travellers, particularly those wanting ''high-end'' luxury experiences, he said.
A five-star hotel, as proposed for Dunedin, would help reinforce the notion to Chinese that the city had all they expected from an international destination, Mr Saxton said.
He has just returned from a business trip to Shanghai with Tourism Dunedin chairman Barry Timmings, as part of the sister city delegation.
They met Shanghai's mayor and representatives of the Shanghai Tourism Bureau, and showed Chinese travel professionals a China-specific training programme about Dunedin.
Given Mr Key's visit to China the week before, it was a timely opportunity to further cement the relationship between Shanghai and Dunedin, Mr Saxton said.
''We need to be absolutely committed to this market, and that requires targeted investment and activity to maintain and grow the relationship and the business. Dunedin and Queenstown offer a very complementary and fulfilling New Zealand experience.''
Accommodation group Accor has just introduced China Optimum Service Standards to eight of its New Zealand hotels, including three in Queenstown - MGallery St Moritz, Novotel and Mercure.
It was also looking at implementing the standards in its Dunedin hotels.
Under the standards, Chinese visitors were catered to by specialist food services, multilingual reception staff and Chinese language television and newspapers.
''A key component of the China Optimum Service Standards will be training and education of front-line hotel staff about the cultural background of China and the specific needs of Chinese guests.
We want to train all staff to say basic greetings in Chinese and, just as importantly, to understand their culture and practices,'' Accor New Zealand and Fiji vice-president Garth Simmons said.
Mr Saxton said was one of three from Tourism Dunedin at the conference, planning to promote the city to about 80 tourism and travel representatives in prearranged meetings, and liaise with a further 150 from the industry at associated functions.
''Trenz, for us, is the most important travel trade show on the annual calendar.''
About 1000 people were expected to attend, including 290 international travel buyers from 27 markets, 252 New Zealand exhibitors, international and domestic media, Government ministers and sponsors.