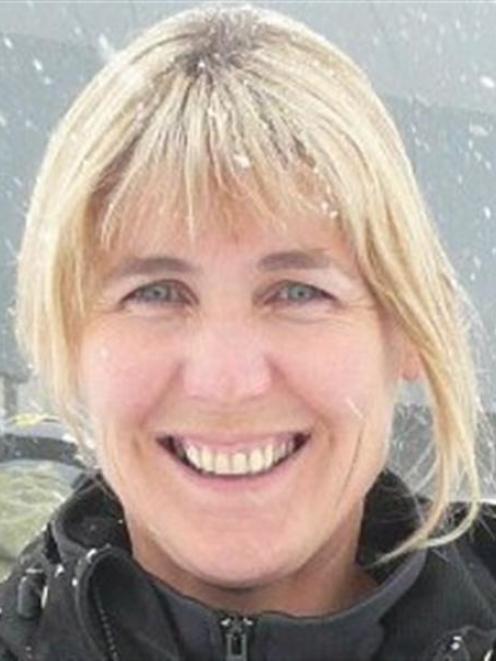 Claiming the best snow in the South Island and possibly the entire country, Treble Cone skifield management is upset at negative perceptions circulating around New Zealand and across the Tasman.
General manager Jackie van der Voort said yesterday recent media reports that visitors were leaving Queenstown because of a lack of snow had a "really negative effect " on Wanaka's Treble Cone.
Ms van der Voort said the effect was brought home to her at a function in Auckland on Tuesday where "everybody" she spoke to told her there was no snow in the Southern Lakes.
"That's all they know. There's no snow. It's just viral. Social media has caused that."
Mrs van der Voort said contrary to that perception, Treble Cone's Saddle Basin was skiing better than at any stage last season.
"The snow surface is better, it's been really cold, the humidity's been really low, so the snow we've made has been really good and the snow conditions are really good."
Ms van der Voort, who has been at Treble Cone since the late 1980s, said off-trail conditions in the Home Basin were not as good as last year, but on-trail was "superior to last year".
And because it was cold, the snow was "not going anywhere".
Since a big fall of snow at the start of the season, there had been 20cm across the saddle at the very end of the school holidays and 5cm a few days ago.
"When the rain hit the region [two weeks ago], everyone got rain; we actually got snow. We were lucky."
Ms van der Voort said a low number of injuries this year - 10 until Monday, or 2 per 1000 skiers - was a reflection of the good snow conditions and lack of ice.
As well, she said, skiers and snowboarders were speeding less and taking more care - resulting in fewer collisions.
Over at Cardrona, the field's marketing manager, Nadia Ellis, said the rain had been "quite high profile" and there was some "negative press".
However, the field's on-piste conditions were now "fantastic", particularly in the morning, although trails could become icy later in the day.
"We haven't got off-piste riding available but what we do have on the groomed trails is just awesome."
NZski chief executive James Coddington said colder temperatures had arrived, bringing good news for Coronet Peak and the Remarkables.
"It's now cold enough to make snow and most [New Zealand skifields] are making snow all night when the temperatures allowed and that's been the last two nights, which has significantly improved the snow pack."
He said natural snow was expected to "grace us with its presence" this Sunday, Monday and Tuesday and NZski was "hopeful that it will bring some coverage".