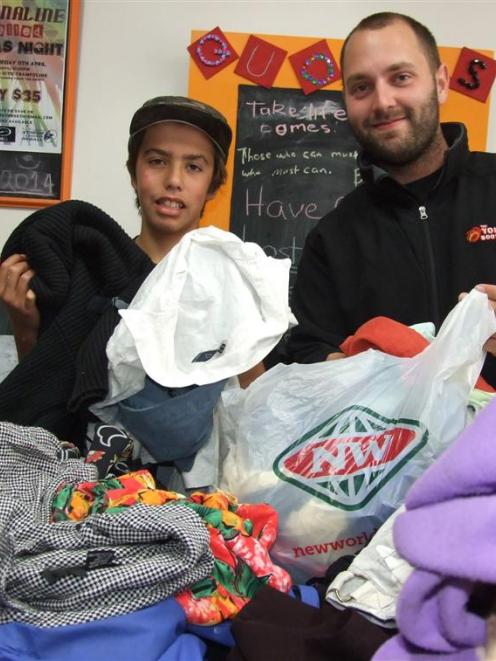 Shopping bags were stuffed full of clothes at the Youth Booth over the weekend.
The activity was a fundraiser for the youth centre's initiative to send young people aged 13-16 to summer camp in the United States.
The first to be sent will be Baxter Thomas (13), who is pictured with Wakatipu Youth Trust worker Rhys Smith.
The weekend's fundraising effort, in which people paid $5 to fill a bag with as many clothes as they could, collected more than $400.
Mr Smith said the summer camp was part of the trust's new cultural experience programme and it was hoped the initiative would grow.
Other fundraisers to come include a barbecue and an auction. Baxter will leave for the month-long camp at the end of June.