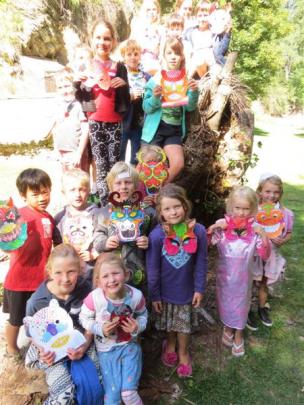 Eighteen Arrowtown and Queenstown children took part in a Chinese New Year activity day organised by the Lakes District Museum on Friday.
Children aged 5-10 decorated colourful dragon masks, visited the nearby Arrowtown Chinese Settlement, played traditional Chinese games, tried their hands at brush painting and went gold panning to celebrate the Year of the Horse.
Museum education officer Amy Taylor said the day was a success with older children looking after the younger ones, creating a good atmosphere.
A few children said they had relatives living in China.
They formed groups while visiting the settlement to answer questions about Chinese miners and the hardships they faced at Arrowtown.
''Appreciation of a different culture will help them appreciate their own,'' Miss Taylor said.