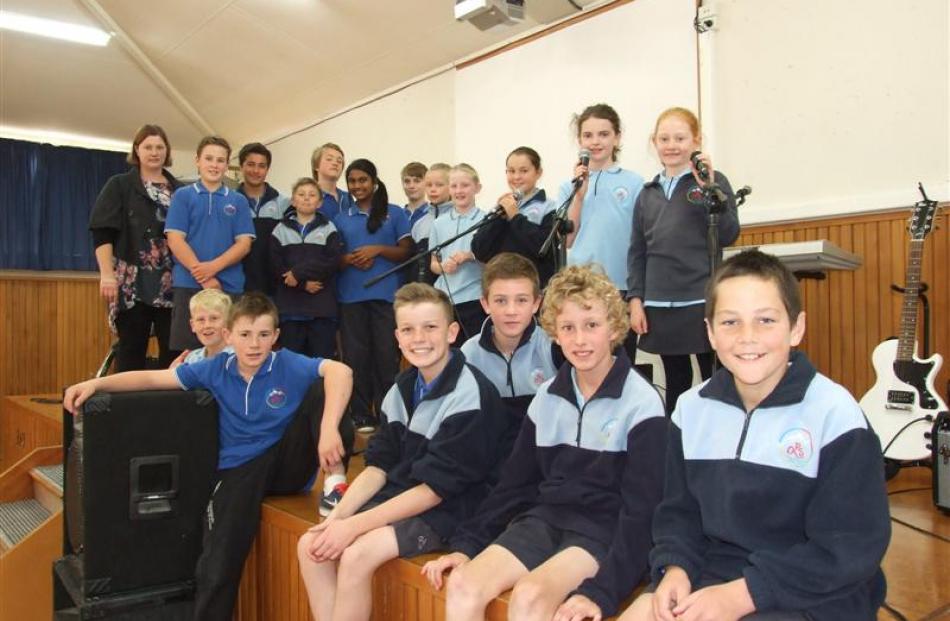 Queenstown Primary School could be harbouring future rock stars.
The school has 27 pupils in its three rock bands - Paper, Scissors, Rock; Chocolate Thunder; and Candy Shop - and they are the only primary school level bands entering the local Big Break competition on May 30.
One band is made up of year 5 and year 6 pupils and the other two are year 7 and year 8 pupils.
The teacher in charge of the bands, Tamsin Clark, said most of the pupils had very little musical ability at the beginning of the year.
A big task for her has been ''gelling'' the bands.
New Queenstown Primary School principal Fiona Cavanagh said that through participation in the bands, the children embraced the school's key competencies, including collaborating and supporting other children.
The bands had their debut at the school's annual fair in March and are now performing at school assemblies.
The Big Break concert was first produced by the charitable trust Rock Formation in 2009, and the bands involved play to a crowd of hundreds.
Rock Formation also registers bands for events such as the Winter Festival and the Gibbston Valley Winery summer concert.
- The Big Break competition is at the Queenstown Memorial Centre on Friday, May 30.