A Queenstown-based landscaping company has been named a finalist in the Landscaping New Zealand awards, held every two years.
Southern Landmarx, which works throughout the Wakatipu and Central Otago region, entered two of its stand-out properties in three categories and was rewarded by making the finals in all three categories.
Southern Landmarx owners Joe and Jaye Nutting said they were "delighted" to be recognised as finalists.
"The awards are about quality projects and quality is fundamental to everything that Southern Landmarx does," Mr Nutting said.
The Landscapes of Distinction awards event is billed as one of the landscaping industry's most prestigious events, giving Landscaping New Zealand members the opportunity to publicise their projects.
Mr and Mrs Nutting believed their work was "well matched" to the standard of entries.
Their landscaping work on a Bobs Cove property 15 minutes out of Queenstown has been recognised in the soft landscaping (over $40,000) category and a Lakes Hayes Estate property in Queenstown is entered in the same category (under $40,000).
The Bobs Cove property has also made the finals of the garden maintenance category.
"Our clients at the Bobs Cove property requested a garden that reflected their natural surroundings," Mr Nutting said.
"The property has sweeping views to Lake Wakatipu, so we worked hard to complement the stunning setting.
"Taking these views into consideration, we built structures such as footpaths, patios and a stream bed.
"The natives we planted we knew would thrive because we had raised them ourselves, as well as some colourful and fragrant specimens to create additional sensory features."
The company was also represented by Andrew Rae, a finalist in the young landscaper of the year award.
Mr Nutting said much of the company's success was based on the level of expertise within the team and the collective knowledge of which plants would thrive in the region.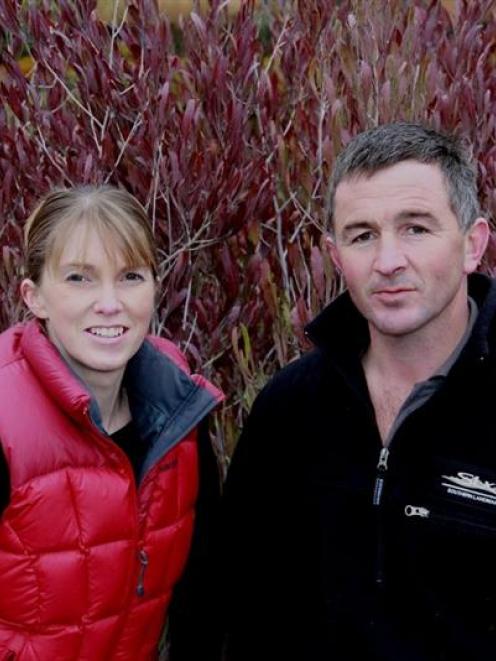 "We create landscapes that are based on more than just good looks.
"We really focus on what is going to grow well, and what will ensure long-term pleasure for our clients.
"Landscaping is the first impression of any property.
"It goes without saying that anybody who has put a lot of planning and budget into the design of their house would want it complemented with a striking setting."
It was the first time Southern Landmarx, the only fully Queenstown-based member of Landscaping New Zealand, had entered the awards, but not the first time the company had been associated with award-winning properties.
It was responsible for implementing the landscaping at Remarkables Primary School, which won commercial project of the year (southern region) in 2011 for builders Naylor Love.
The company had also been associated with many Registered Master Builders house of the year winners since 2006, most recently a Crown Range property which won last year's regional award.
The Landscaping New Zealand awards event will be held on July 28 in Hamilton.