A 100-year-old war veteran is not only revisiting Queenstown to attend Sunday's Anzac Day dawn service, but also present a special gift.
Ray Dunn, of Kaitaia, who served as a wing commander with the Royal Australian Air Force during World War 2, will give a painting of a Liberator bomber he flew over the Pacific to the Queenstown branch of the Returned and Services' Association.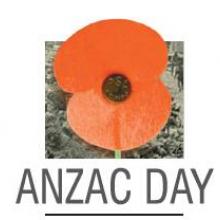 The painting, which he called his most prized possession, is by artist Spike Wademan, who gave it to him a few years ago.
Mr Dunn said that when living in Queenstown, he "became very close to the group of returned people".
"It was sort of the centre of our entertainment."
He moved here from Australia in 2008 "at an absolute low" after the death of both his wife of 60 years and his only daughter.
He first lived at Jack's Point, when it was mainly open spaces, then at a rest-home.
When attending the local Senior Citizens' Association's weekly lunch, he met the recently-retired Colleen Smith.
"We immediately clicked," he says. "The first thing I did was to teach her to drink good wine."
They bought a caravan, toured New Zealand and finished at Kaitaia, in the Far North, where Colleen had lived before, then got married a few days later.
Ever since, they have driven back to Queenstown to attend the dawn service each year, though they flew this time.
Mr Dunn's memories were tinged with sadness, as all nine of his air force classmates were killed.
He had been due to sail with them to the United Kingdom, where they flew Lancasters, but the night before he was redeployed to fly Beauforts for the Australian air force.
He had a few brushes with death during a war career that included acting as a pathfinder for the United States Fifth Air Force.
During the Battle of the Coral Sea in 1943, he ditched his plane in the ocean after being shot down by enemy fire.
He and three crew tied their one-man dinghies together before being rescued six hours later by New Guineans responding to their emergency beacon.
When asked the secret to his long life, he pointed to his wife.
"I never heard of any other lady who would take a 90-year-old veteran and then sort of nurse him for the rest of his life.
Mrs Dunn chipped in: "you're sort of worth it."