Adrenalin junkies unite: The sixth instalment of Mission Impossible explodes on to the big screen next week, delivering more cliff-hanging, roof-leaping, and motorcycle-chasing action than ever before.
And of course, we can't talk about Mission Impossible: Fallout without mentioning New Zealand, which provided the backdrop to Tom Cruise's most dangerous stunt ever, as he returns as the indestructible Ethan Hunt.
Simon Pegg also returns to the fray as Benji Dunn, part of Hunt's loyal team, and had a front-row seat when it came to Cruise's death-defying antics in Queenstown.
"Watching Tom Cruise risk his life was kind of worrying, particularly when he was dangling off a helicopter," Pegg says with palpable astonishment.
The stunt in question required Cruise to pilot his own helicopter, which required a staggering two years of specialist training before it could be attempted.
"Rebecca Ferguson [also back as MI6 agent Ilsa Faust] and I didn't realise that he was going to fall in that scene. We watched him and thought he'd fallen for real."
He shakes his head in disbelief. "Mad stuff."
Mad indeed. Many of Cruise's scenes go beyond those even seasoned stuntmen would consider attempting.
"Those sequences are not for the faint-of-heart," says Superman's Henry Cavill, who joins the cast as the film's antagonist, Agent August Walker.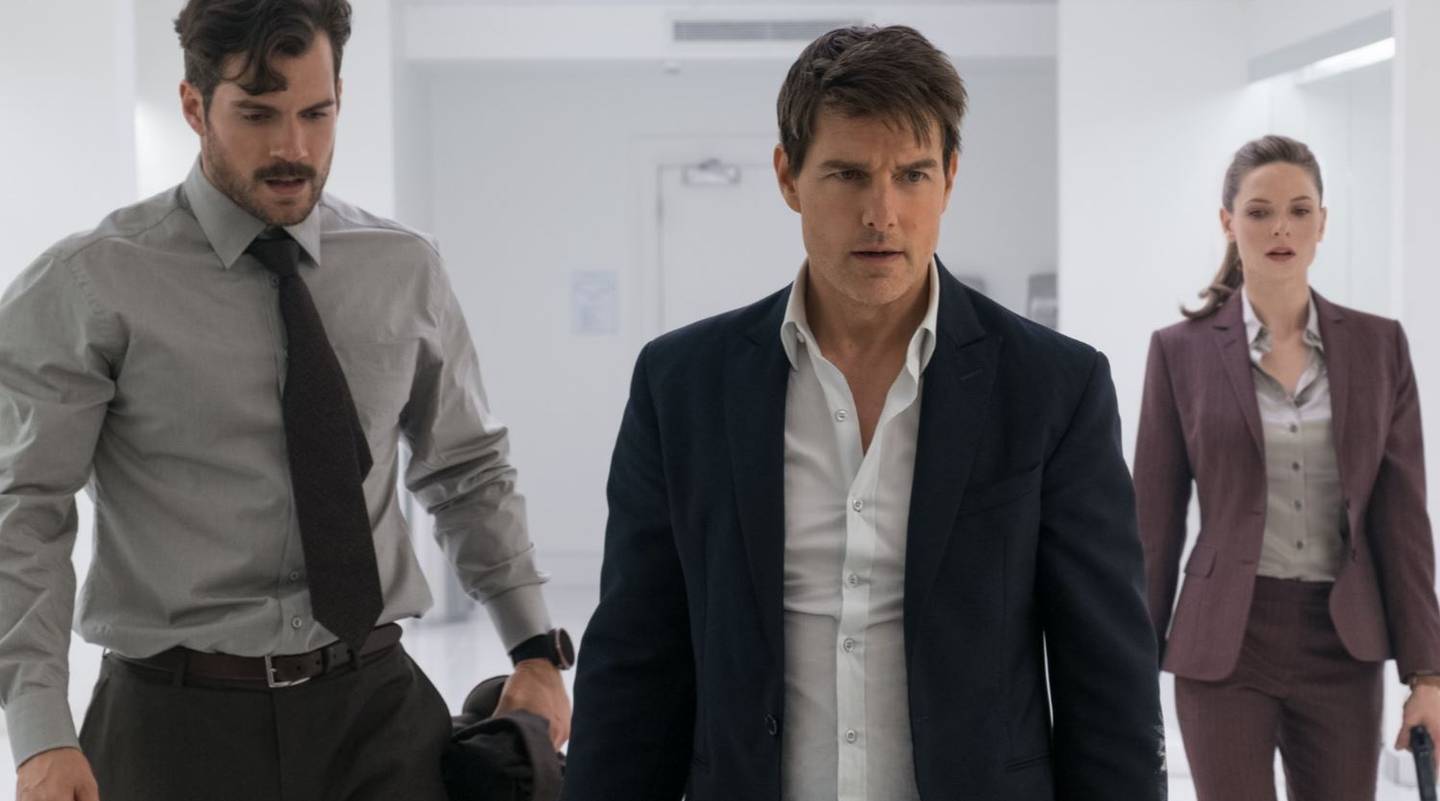 Like most of us, Cavill struggles to understand why Cruise is willing to risk his life for the sake of a film scene. "It's valiant … and daft," says Cavill.
"That helicopter sequence in New Zealand needed a lot of very close shots and there was no other way really to shoot them. Tom getting within a rotor's length of my helicopter, which is about 10ft [3m] and travelling however many miles it is in the mountains in New Zealand.
"I was looking out the side thinking, 'If he does hit me, and if I do survive the helicopter crash, which is very unlikely anyway, how do I get out of the mountains?'
"There were times where I thought, 'Okay, this is it. I am going to pray to whatever gods everyone believes in, just in case, and I have got everyone covered because I am going to die'."
Clearly his prayers were answered, as several months later he is joined by Pegg and Angela Bassett at CinemaCon in Las Vegas to promote the film. The famously elusive Cruise is nowhere to be seen.
Watching the cast members interact, it's obvious they enjoy a genuine camaraderie. In illustrating Cruise's famed work ethic, Pegg says, "When he broke his foot [during a scene shot in London], the doctors said it would take six months to completely heal. Three months later, he was running through London at full power. He is extraordinary. He's got some sort of potion, some magic."
Cavill concurs. "He has a drive which is found in few people. Regardless of injuries, regardless of how tired he might be and the impossible skills to learn in an impossible amount of time, he is as impressive in real life as you see him on screen because he actually is doing that stuff for real."
Directed by Christopher McQuarrie (Mission Impossible: Rogue Nation), the story centres as usual on Ethan Hunt, his loyalty now being questioned by the CIA as he races against time to avert a global catastrophe. All the while he's being hunted by both assassins and former allies. While the story is a little convoluted, audiences are distracted by a barrage of high-octane visuals.
Pegg, meanwhile, can't believe his character's longevity. "Having done four films now I'd have expected to have been bumped off, so I feel very lucky that Benji is still around. And just being a kid and watching these kinds of films and finding myself in them has been quite extraordinary."
Newcomer Cavill, who took a break from his day job as the Man of Steel, says: "It was enormous fun for my character to be a deliberate spanner in the works. It was nice to be the new guy on the team."
Cavill dons a moustache for the role, which seems to have amused his co-stars no end. Pegg smiles at the mention of his co-star's facial hair. "It had its own trailer," he deadpans. "It was bigger than my trailer," Cavill nods.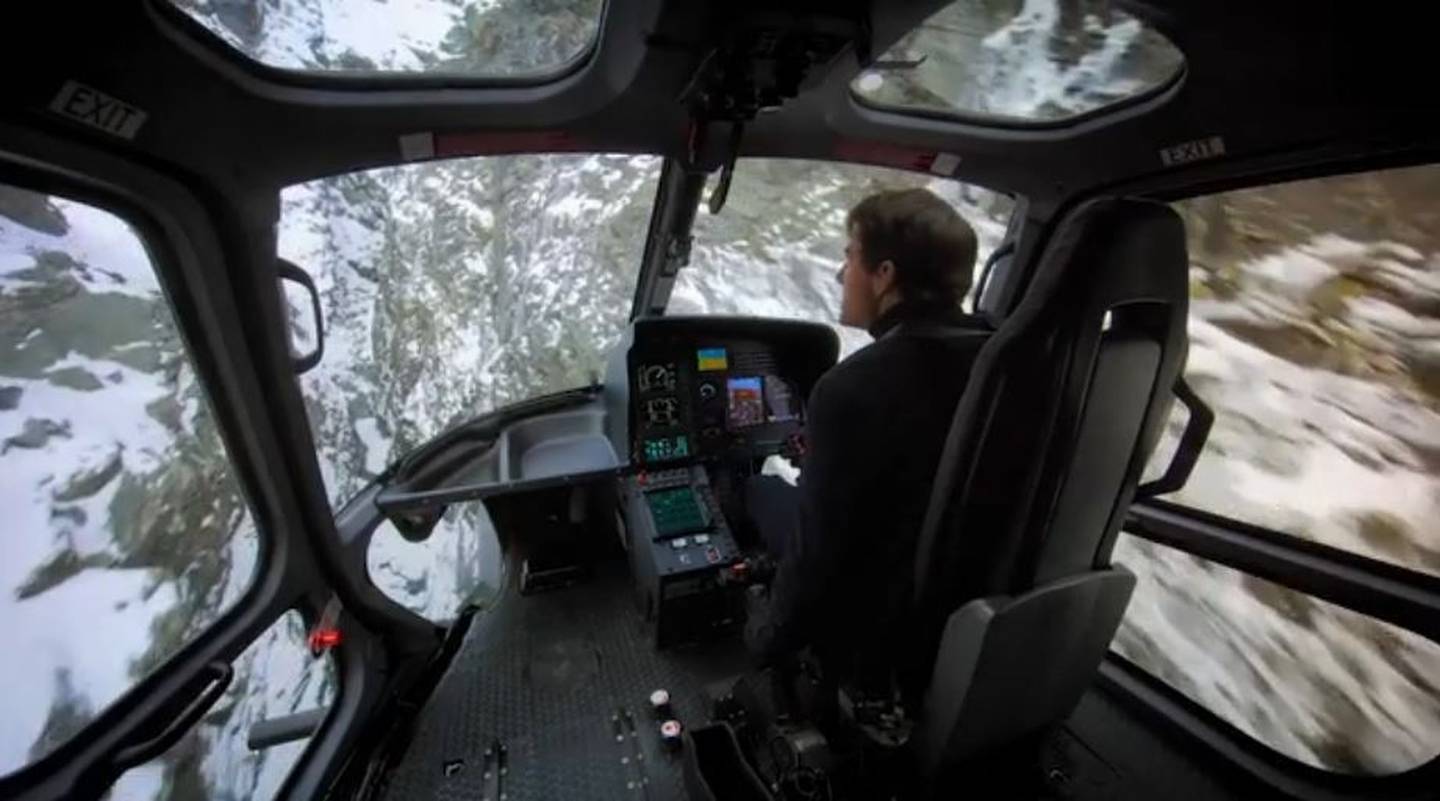 Bassett, who's enjoying a spectacular year with the success of Black Panther, plays the take-no-prisoners CIA head, Erica Sloan. "I never dreamed it would be possible, I never saw that coming," she says of starring in the film. "It was quite a wonderful call to receive that early one morning at 7am. I thought it was a prank call; I thought it was a joke."
The film was shot in various exotic locales including Norway, Paris, and the United Arab Emirates, but New Zealand, with its stunning vistas across Otago and Southland, is being credited as another star of the film. "Yes, it was," smiles Cavill. "And I have to say, getting to see New Zealand from the sky was truly amazing. Truly."
Pegg adds, "Queenstown has such a dramatic landscape and looks like nothing else."
And while Cruise survived his death-defying antics over the Southern Alps, he may yet find himself in mortal danger once more. When Cavill's mum sees the film.
"I honestly thought I was going to die a number of times," Cavill says, laughing with the reassurance of hindsight. "If I had counted them and told my mother, she would probably have given Tom a call. And she would have a few choice words for him."
He smiles. "She may just do that after she sees it."
LOWDOWN:
Who: Henry Cavill and Simon Pegg
What: Mission Impossible: Fallout
When: In cinemas next Thursday.