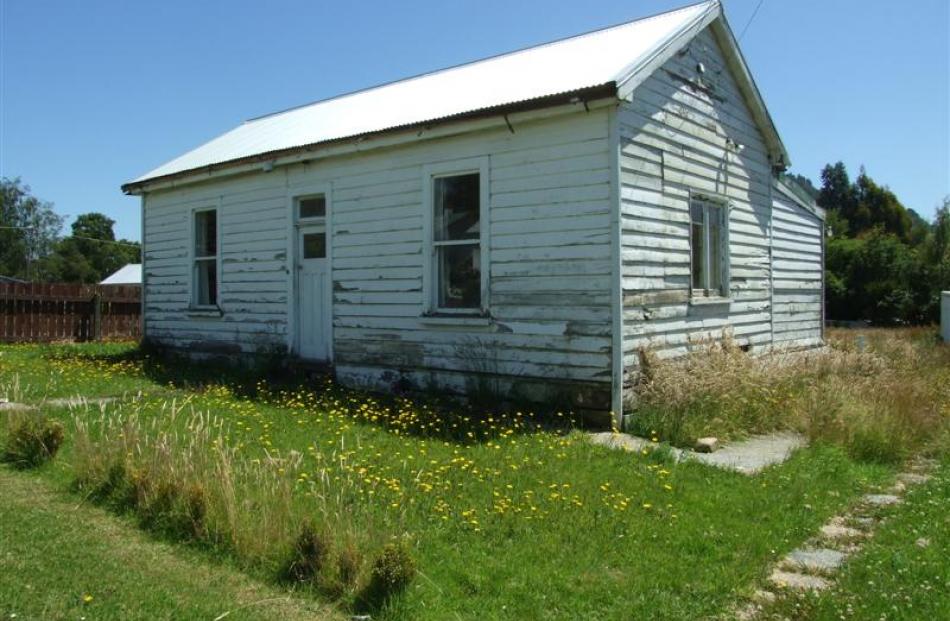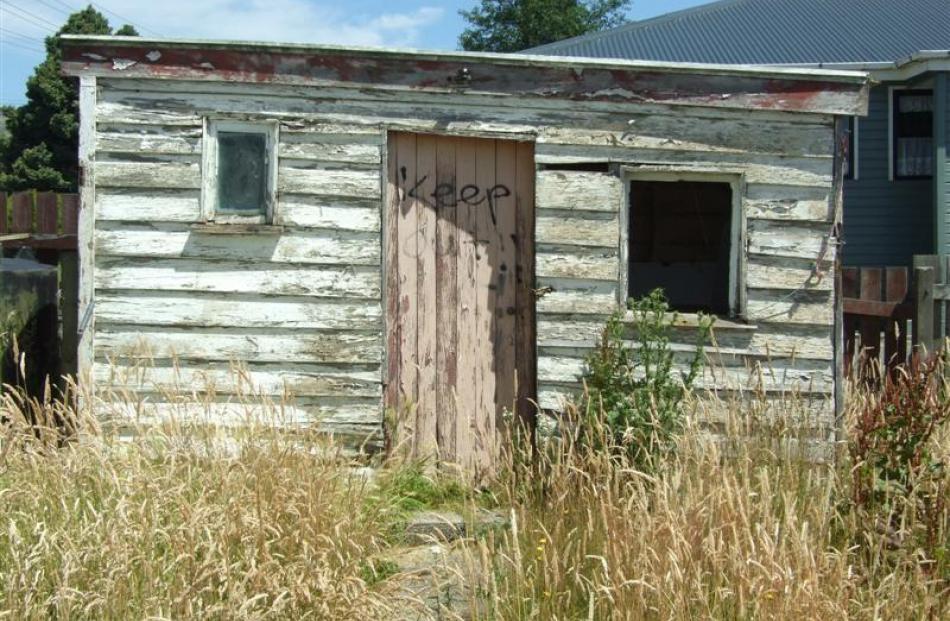 The country's cheapest home on the market may be in South Otago for a mere $25,000 but real estate agents warn this is the exception, not the rule.
For $25,000, 22 Main Rd, Clinton offers a weatherboard two-bedroom home, with one bathroom and a car space. It sits on a sunny 1012sq m section near the heart of the township.
The building's contents - a piano, several free-standing wardrobes and three road signs - are included in the price.
It has New Zealand's lowest asking price for a stand-alone home that is not for removal or on leasehold land, according to listings on realestate.co.nz, which compiles all property listed on real estate sites.
The house was listed last week by Ray White Balclutha with the title ''DIY'ers Opportunity Here''.
Ray White Balclutha owner Stuart McElrea said the house was ''really a one-off'', although the company had auctioned off another Clinton property for a similar price last year.
Demand for sections in Clinton was low, he said.
''Houses like these are past their use-by dates. Some of these have been abandoned, and in places like Clinton you don't get a lot of money for the sections.''
Mr McElrea said properties listed by Ray White Balclutha usually ranged between $170,000 and $500,000.
Elizabeth Nidd, of Real Estate Institute of New Zealand (REINZ), said the $25,000 Clinton home was not usual.
''Something worth $25,000 is a rarity. The old story is you get what you pay for.''
Mrs Nidd is the director of REINZ region 5, which covers an area from the Waitaki River south.
This week there were 57 homes listed for less than $50,000 around the country, mostly in small rural towns.
The other Otago homes listed under $50,000 were cribs at Gemmels Crossing in North Otago and Toko Mouth in South Otago, while avid skiers might prefer one of five cabins scattered around Queenstown.
The cheapest, in Glasgow St, has an asking price of $17,000, boasts sweeping views of the Remarkables and has three bedrooms and one bathroom.
Mrs Nidd said in the eight weeks over November and December, eight houses under $65,000 were sold in Otago. The sales were in Kaitangata, Lawrence, Milton, Owaka and Waikouaiti. The cheapest homes were in Lawrence and Milton and both sold for $50,000.
She said the average price for a Dunedin house last month was $255,000. The cheapest Dunedin house was between $100,000 and $124,000 and although Mrs Nidd could not recall the details, she believed it was most likely to be a small bungalow built about 1909.
She said the number of cheap houses on the market could be misleading because supply and demand played a big part in the property market.
Sales for the 10 cheapest houses last year totalled just $282,000.
Five of the homes were in the North Island and five in the South Island. They were all in small rural towns.
The lowest price paid was $20,000, shared by three houses in Bluff, Murupara and Ohura.
Southern houses in Tapanui ($27,000), Mataura ($30,000), Kaitangata ($35,000) and Otautau ($35,000) also made the top 10.
PropertyIQ research director Jonno Ingerson said the information only covered sales that had settled and registered with the local council, so it was possible there were sales that could still make the list for 2012 but were yet to settle.
The cheapest homes sold last year were $10,000 more expensive than 2011's cheapest sale, when a home in the Southland town of Ohai sold for $10,000.
The 10 cheapest for 2011 totalled $207,000.
- Additional reporting The New Zealand Herald