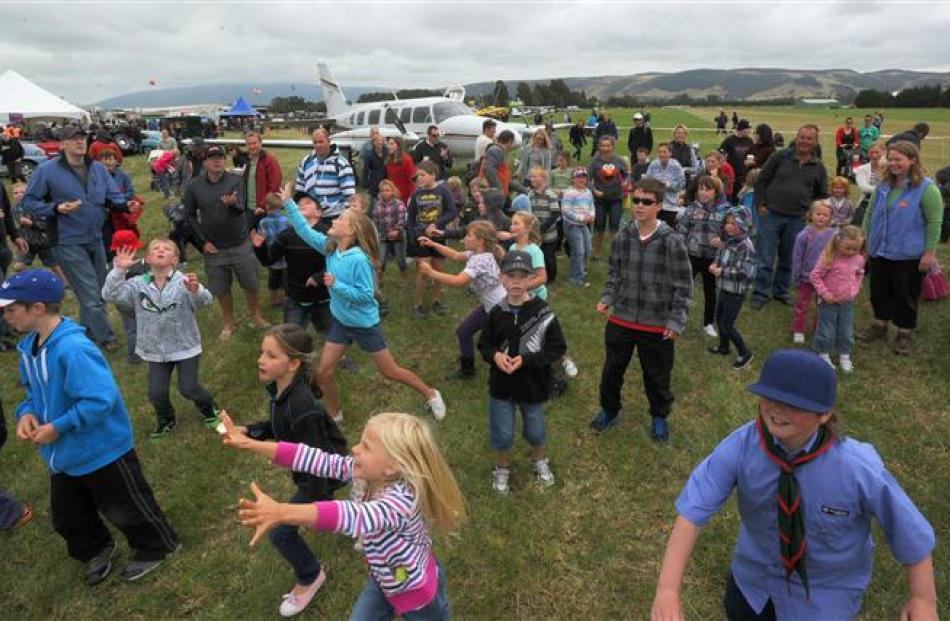 There was something for everyone at Wings and Wheels 2012 at the Taieri Airfield yesterday.
All manner of aircraft, from a silver DC3 passenger plane to gyrocopters, jockeyed for position with military vehicles, motorcycles and vintage cars at the field day.
Susan Cooper, of Dunedin, and children, Jaymie (10) and Quinn (2) were fascinated by a collection of vintage Dunedin Metropolitan Fire Service appliances.
"They were obsessed with planes when we came here. Now, they're obsessed with fire engines," she said.
Otago Aero Club president Daniel Irvine estimated several thousand people had visited the airfield during the day: "It's been a great day for everyone. We're absolutely stoked with how it's all gone." A highlight of the afternoon was the surprise appearance of a P-51 Mustang, although a planned demonstration by the Royal New Zealand Air Force Red Checkers acrobatic team had to be cancelled.
"Unfortunately, we got late notice that one of their planes had developed engine failure," Mr Irvine said.
All funds raised from the event would go towards developing facilities at the Otago Aero Club.