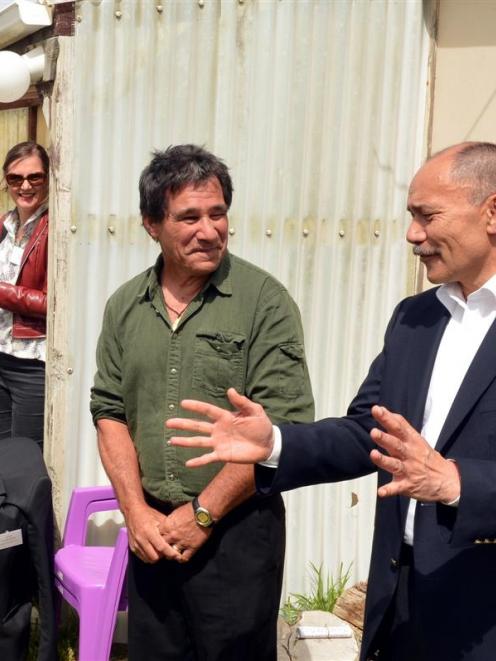 Poet Laureate Hone Tuwhare's legacy has been drawing people to the Catlins, where he lived for the last 16 years of his life, producing four books.
Yesterday, Governor-General Sir Jerry Mateparae made his first visit to Kaka Point to break ground on the work to be done at ''Hone's Crib'' - the first Maori writer-artist's residency, to be established at his former home, an unpretentious seaside dwelling.
Sir Jerry said he was pleased to be a part of ''giving people the opportunity to come here and sit and contemplate'' and engage in creative pursuits.
Hone Tuwhare Charitable Trust chairman Noel Waite said the trust's next tasks would be the completion of the feasibility study for the restoration of the crib, the new build of a residency for a writer and perhaps his or her family, and the conversion of the shed behind the crib into a studio. Work would begin next year, he said.
Trustee - and Mr Tuwhare's son - Rob Tuwhare said his confidence in the vision his wife had when the two were cleaning out the crib after his father's death six years ago was growing.
''You've got to make a journey to come here; that's part of the attraction,'' he said.
''It's wild, and in the wintertime there's not a lot to do other than hunker down and write.''
His father was known to have spent a lot of time seated close to the fire in his tiny crib. The building would soon be warmer for writers and artists who spent time there.
The trust would take off the crib's outer walls to complete repairs, rewiring and insulation.
''It was like a refrigerator in there,'' Rob Tuwhare said.