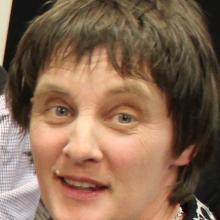 The Bluff Oyster Festival Trust says it would love to save the Club Hotel building, but questions who would pay for it, as it does not have enough funds.
Yesterday the trust sought a resource consent at an Invercargill City Council hearing.
The trust wants to demolish four buildings in Gore St that make up the hotel, a category 2 heritage building on Heritage New Zealand Pouhere Taonga's list. The site is also listed as of heritage value in the Invercargill district plan.
Festival trust member Kylie Fowler said the trust bought the building in 2014 and had tried "everything possible'' to sell it.
"We are volunteers and we don't have this money.''
They would like to put containers on site which would celebrate its history, and that of Bluff.
Trust chairman John Edministin said people were saying what the trust should not do, but nobody made other suggestions.
"It is also a matter of health and safety. We want to remove the risk from the public.''
Mr Edministin also said if the trust obtained resource consent, the site changes would potentially increase the number of attendees at the festival by 25%.
Bluff resident Cherie Chapman opposed the plan and said the Club Hotel was a "key historic building'' in the region.
She recognised the efforts from the trust, but believed that was beyond their scope to decide on demolition.
"I don't think the ... festival should be paying for this ...''
She suggested keeping at least the facade of the building.
Council's planning consultant Gareth Clarke also opposed demolition.
Commissioner Peter Constantine said he would not completely close the case until he felt satisfied. A decision would be announced in 15 working days.