Wanaka developers have criticised the way future development contributions have been calculated by the Queenstown Lakes District Council in its draft long-term plan.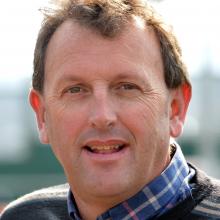 Willowridge director Allan Dippie told councillors at a hearing in Wanaka on Tuesday the reserves contribution policy was an "absolute disaster", ''inflexible"and did not encourage walking and cycling projects.
The proposal to increase the land component of the reserve development contribution to over $11,000 from Lake Hawea developments was particularly concerning, as the Lake Hawea contribution was already increasing from $17,000 per lot to $30,000 per lot.
The total per lot contribution, including land, would increase the value of the contribution to nearly $42,000, which was not feasible and needed to be reviewed, Mr Dippie said. It would also put pressure on house prices and affordability.
While acknowledging the need for improvements to Lake Hawea wastewater and transport connections, he also criticised calculations for those contributions, which further increased costs of development.
"Some developers are going to go on strike and not do anything because they are so fed up with it," he said.
Universal Developments spokesman Tim Williams called for greater emphasis to be placed on funding wastewater, water and roading at Lake Hawea, to enable the timely delivery of new housing.
The development contribution policies lacked discretion and did not allow developers to work on a case-by-case basis, he said.
Mr Williams was concerned about the rise in value of reserves contributions from Lake Hawea developments. Lifting reserve contribution values from $255/m2 to $631/m2 was not justified because there was no information to support the notion that Lake Hawea land values now matched Wanaka land values, Mr Williams said.
Mayor Jim Boult said the council would consider all the development contribution submissions at a meeting in Queenstown on Monday.
- By Marjorie Cook