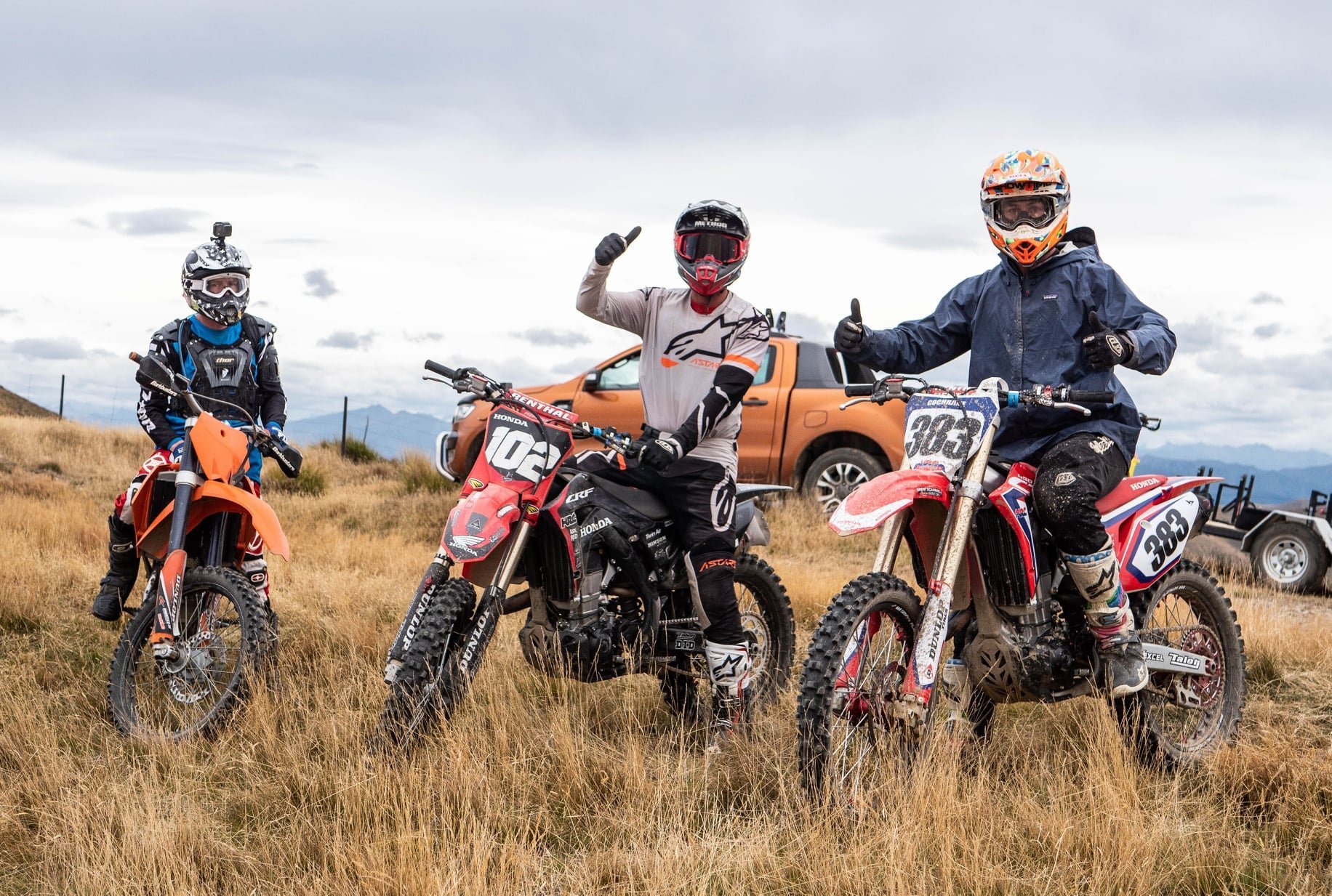 A Wānaka backcountry biking event that became an annual highlight for riders across Otago and Southland while raising hundreds of thousands of dollars for local schools has officially run out of road.
Last week, Wānaka Trail Ride announced the 2024 event would not be going ahead as the owner of two of the three farms where the ride is held could no longer provide access, due to personal health reasons.
Wānaka Trail Ride committee member and tracks manager Phil Pendlebury said the loss of available farmland would have compromised quality, something the organisers were not comfortable with.
"The appeal of Wānaka Trail Ride is that while it's a great ride for young and novice riders, it is renowned for offering technical trails for advanced riders."
Founded in 2015 by Wānaka locals Carrie Wallis and Nicolle Masters, Wānaka Trail Ride attracted between 600 and 800 motorbike, trail and quadbike riders from across Otago and Southland to Tarras, to test their skills on more than 100km of tracks.
While the event was originally planned to have a three-year run, its popularity made it a staple of the trail ride calendar, interrupted only by Covid-19 in 2020 and 2022.
"We thought we'd do it for a few years but it has exceeded everybody's expectations and people just love it," Mr Pendlebury said.
The event's success was a testament to the generosity of Tarras landowners, the Nyhon family and Simon Maling and Lucy Annan, who opened their properties not only for the event, but for the months of work that went into preparing the trails beforehand.
Over the years, the event raised $180,000 for Wānaka Primary School, Montessori Children's House Wānaka, in addition to contributions made to the RSA Appeal and Tarras School.
Dr Wendy Bamford, principal of Wānaka Primary School, said the school was "extremely grateful" for the support received from those involved with the event.
"The funds raised have significantly contributed to improving our school facilities, thus enriching the learning experience for our students."
The funds raised for Wānaka Primary School contributed to various projects, including the playscape project, an outdoor fitness trail, soccer field turf, landscaping, and buying school vans.
At Montessori Children's House Wānaka, funds were allocated to initiatives like the bike and pram shed, solar panels, an outdoor bambini area, and a kitchen and bathroom revamp.
Wānaka Trail Ride spokeswoman Steph Johnstone said while "a number of inquiries" had been made about alternative locations, their desire to keep the event in the vicinity of Wānaka meant options were limited.
"Basically, we have been very lucky to have our landowners work with us for so long."
She said the Wānaka Trail Ride committee was open to offers from local landowners, but were "also happy to call it a day if that's the way it goes".
Wānaka Trail Ride chairwoman Alix Wilson said she was "hugely grateful" to the volunteers, riders sponsors, committee team members and the landowners for their efforts over the years.
"A lot of work goes into an event like this, particularly when you want to deliver fun and adventure while keeping everyone safe.
"The Wānaka Trail Ride will be remembered as a community-driven success story."