Sun, smiles and live music — yes, it has happened in New Zealand in 2021.
The Rhythm & Alps music festival in the Cardrona Valley began yesterday as the skies cleared and the crowds started rolling in - but the Covid-19 Omicron variant soon cast its shadow.
Rhythm & Alps organisers announced DJ Dimension (Robert Etheridge) had pulled out of the festival.
He was scheduled to perform on New Year's Eve and was later named as New Zealand's first Omicron community case.
Shortly before he was due to perform last night, fellow UK DJ Friction disclosed his withdrawal after being "in the vicinity of a potential Covid case".
A few hours later, New Zealand drum and base duo Lee Mvtthews also said that they would not be performing at the festival.
"We have come into close contact with the new case of the Omicron variant and we will not be performing ... because we need to isolate for the next seven days," they said in a Facebook post.
Festival director Alex Turnbull said Dimension would not be travelling South for the festival if he had tested positive for Covid-19.
"If that's the case, we've made the decision for him to not come to the South Island, and any of his close contacts."
Friction, who had been scheduled to play a set last night, had not travelled to Wanaka after being identified as a close contact of Dimension, he said.
More than 10,000 people are expected to attend the 10th annual festival, which runs until early into the new year.
Yesterday, the bulk of the campers arrived and there were 4000 through the gates.
Organisers said it all went seamlessly.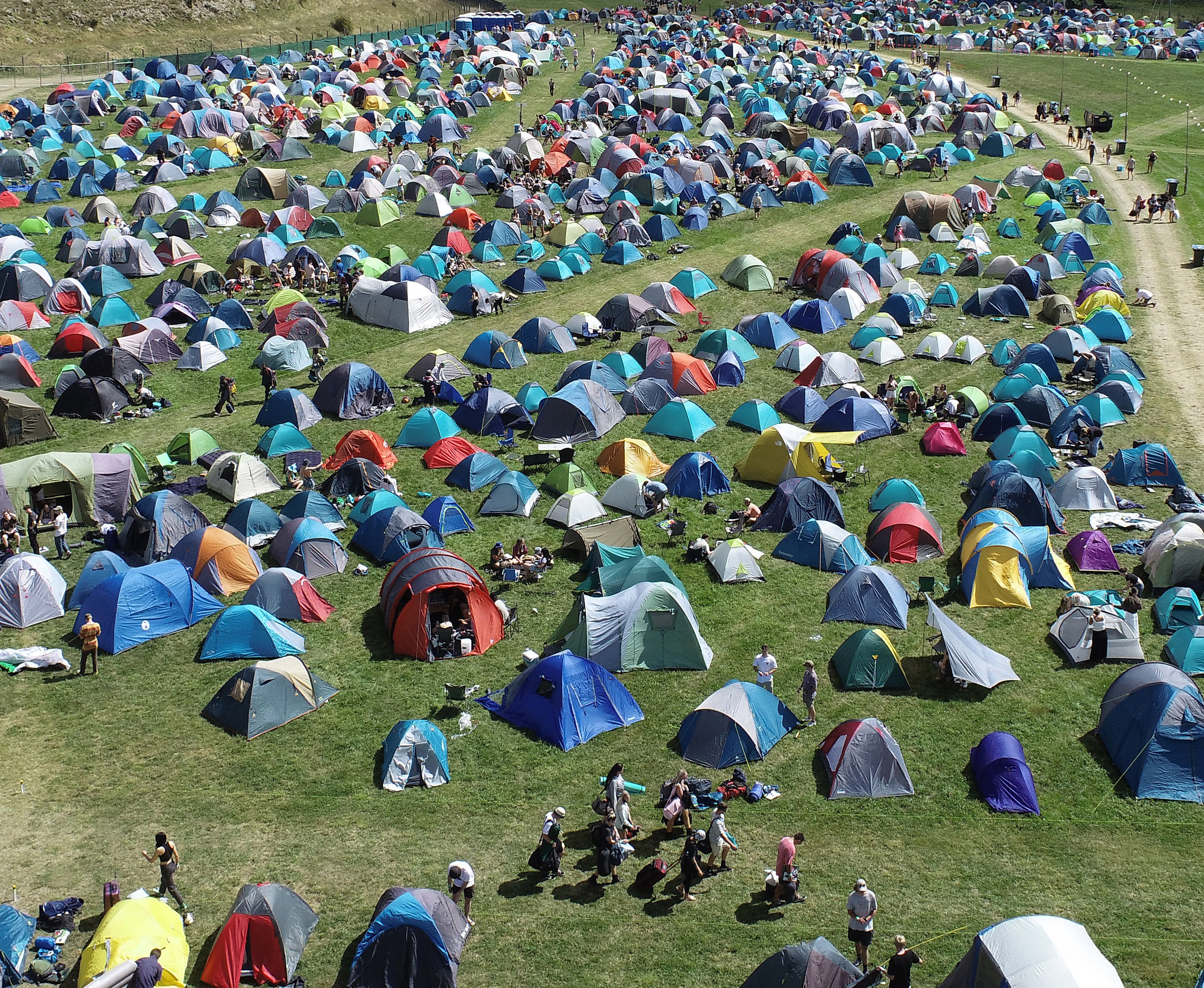 A festival spokeswoman said the vaccine passport system worked well and punters were happy to abide by the rules.
No vaccine pass meant no entry. Tickets, vaccine passes and ID all had to be linked to prevent fraudulent activity.
The camping ground music stage got under way yesterday and the two main stages begin this afternoon.
The site was calm as security guards began processing the first carloads of people through the gates about 10am yesterday.
Crowds were expected to build today.