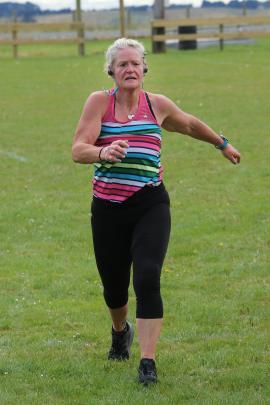 All in a day's work — ride to the event, win it and then ride home again.
Before he comfortably won yesterday's 55km-long Blue Mountain Challenge, Tapanui doctor Fons Captijn had already cycled 38km from Tapanui to Clydevale over back-country roads to reach the start of the annual mountain biking event.
Once he had won it, he then faced the same 38km on the rough Rankleburn forest gravel roads to get back home.
"It was a pretty good event.
"It only took me about one hour 40 minutes to get here and that was a good warmup. Then I raced for the next two hours seven minutes up against some really good riders and now after a short break I will ride home again," Captjin said.
He admitted the multiple climbs on the 55km-long mountain bike event held along gravel roads and through farms and forest areas were a bit daunting at times.
"They just kept on going, on and on until you had a short sharp downhill and then they started again.
"I rode with the lead group at the start of the race and managed to shake them off on the first big hill climb.
"Second-placed Jene Marsh kept me in sight and pushed me for quite a while but on the ride home I managed to get away from him," he said.
Finishing nearly 20min behind Captijn, Marsh, of Five Rivers, said it was a good ride.
His placing of second capped off a good day's effort for the small team of competitors from the Lumsden area.
His son Kynan Marsh (15) won the 32km mountain bike race in a fast time of 1hr 22min.
The Blue Mountain Challenge is a multi-sports family event with mountain biking, running and walking on the agenda, a fundraiser event run by the Clutha Valley Lions.
The winner of the 11km walking race, Karla Gilder, of Kaka Point, completed her race in a strong time of 1hr 19min.
She found the recently gravelled roads tough to keep a good rhythm on.
First-time competitor Jason Palmer, of Balclutha, led home the field in the 11km running race, clocking in with a handy time of 40min 24sec.