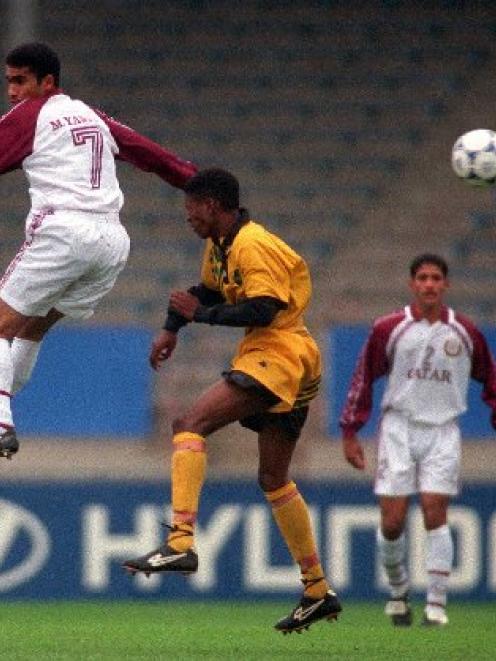 Dunedin is in line to host the next generation of superstars following New Zealand's bid to host the world under-20 championship in 2015.
New Zealand Football has contacted Fifa to declare an early bid for the event, seen as the sport's most significant feeder to the international game.
The quality of football would likely surpass anything this country has seen, given many of the players will already be appearing in some of the world's major leagues.
Dunedin, because of its new covered stadium that will be well established by 2015, obviously shapes as a frontrunner to be one of six host cities should New Zealand win the bid.
NZF head Michael Glading said the pitch was to spread the games around the country.
"We're in the race," Glading told the Stuff website.
"It would be a nationwide event. It would have to be.
"One of the things we've said to Fifa is that post-Rugby World Cup our facilities are in top shape, for example the new stadium in Dunedin and the redevelopment of Eden Park.
"It's a very exciting prospect."
Fifa requires the bids to be submitted by February 11.
The decision is due to be announced in March.
New Zealand has twice hosted Fifa events: the under-17 women's championship in 2008, and the under-17 men's championship in 1999.
Dunedin hosted a pool in 1999, at Carisbrook, and memories are still warm of the outstanding festival of football featuring Paraguay, Qatar, Jamaica, Burkina Faso and, for a quarterfinal, the glamour boys of Brazil.
The most recent world under-20 championship was held in Egypt last year.
Ghana beat Brazil on penalties in the final.
Argentina has won six world under-20 titles, Brazil four and Portugal two.
As recently as 2005, the most valuable player at the world under-20 championship was pint-sized Argentinian Lionel Messi, now playing for Barcelona and considered by many to be the best player in the world.
New Zealand played in the world under-20 championship for the first time in 2007, in Canada, losing all three games by narrow margins.
The young All Whites featured two players, Jeremy Brockie and Aaron Clapham, who would go on to the 2010 World Cup in South Africa.
New Zealand was humbled by Tahiti and did not qualify for last year's world under-20 championship, but it would qualify automatically as host if the 2015 bid was successful.