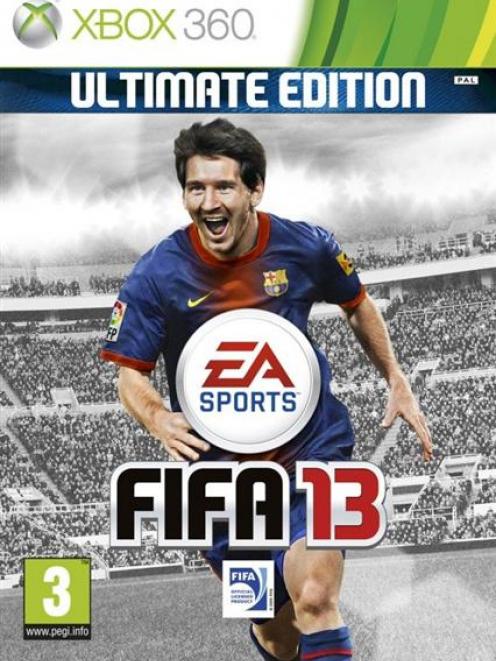 Football fans are in their usual frenzy of excitement ahead of the release of Fifa 13. Hayden Meikle fires some questions at the game's online producer, Garreth Reeder.
Hayden Meikle: Every year, we are told the latest Fifa will be the best yet. It seems the buzz is even stronger this year. Why is that?
Garreth Reeder: I think the quality of the game has been getting so much better over the past three to four years. I think Fifa 12 surprised a lot of people, just how good it was. Fifa 13 has a lot of features people are really excited about.
HM: Let's get to those features.
Explain First Touch Control for me.
GR: Sure. The main goal we have with First Touch Control is to bring some of that unpredictability of real football into the game. We don't want the game to feel quite as perfect or as scripted when it comes to how players take touches with the ball. We're able to do that with the physics system within the game. It can read the angle of the ball, the speed of the ball, the spin, where defenders are, and of course the talent level of the player. It's about trying to recreate authentic touches of the ball.
HM: And Attacking Intelligence?
GR: We wanted the game to feel more dynamic and free-flowing on attack. If you have the ball, we didn't want you to have to manually send your team-mates on different runs all the time. We wanted it to feel and look more like real football. So we've got new diagonal runs and curled runs. Players are now intelligent enough to go on runs, know where the offside line is, and give you more time to make a through ball or pass. We've also added the ability for players to predict two plays ahead. So, if you've got a right winger, and the ball is in the middle of the pitch, they'll go on a run ahead of time in anticipation of that. We've never had that before.
HM: What about the physics engine?
There were a few glitches in Fifa 12 with players falling over each other.
GR: We worked on that almost all year. We've really expanded that feature. It's not just about players colliding. We've applied the model to players jostling, pushing and pulling each other, and shielding the ball. All those real battles you see in football are now in the game. Players with a bit more size and strength can be really effective. It's not just about pace.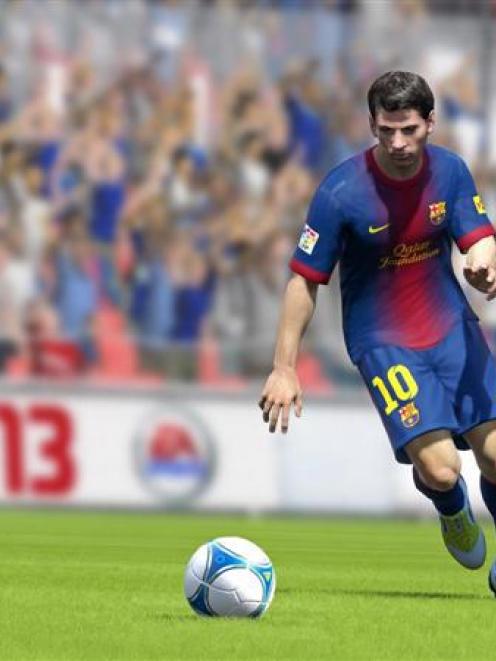 HM:
Another feature is Football Club Match Day. What's that?
GR: We wanted the game to feel really dynamic, almost like it was smart enough to know what was happening in real life. Things like player form, transfers, rumours, league positions all those things, we can update into the game. The commentators will reference something that happened in real life, as well.
HM: Those of us who play the Career mode get annoyed at the constant transfers. Has that been looked at?
GR: The transfer system has been overhauled this year. We will definitely see less movement, or movement that makes a lot more sense.
HM: Why did you get rid of the player-manager segment of Career mode?
GR: We wanted to build a player career that had a real structure to it. If you create a new player, you start as an 18-year-old rated about 65. There are tasks to complete, and it all goes into how you are perceived within the club. The idea is to grow as a footballer during your career. It's a lot more defined, and feels like a real journey from youth player to superstar.
HM: The Fifa series has had the A-League for a while. Any plans to include New Zealand's ASB Premiership so we can lead Otago United to glory?
GR: We've got a group looking at licensing and data. They look at stadium rights and kits and everything. I can't speak for them but I know we're trying to add new content all the time. Every country I go to wants to know if their league will get in. Hopefully, down the road, we can bring it to you.
HM: Indoor football?
Futsal?
GR: In regular Fifa, I don't think so.
Fifa Street was the game we used to bring in some of those indoor elements.
HM: I presume you guys are already working on Fifa 14?
GR: Definitely. The gameplay team has already started on the next game. I'm in online, so it's a bit different. We've got tons of work to do to make sure Fifa 13 goes smoothly.
• Fifa 13 releases in New Zealand on Thursday.