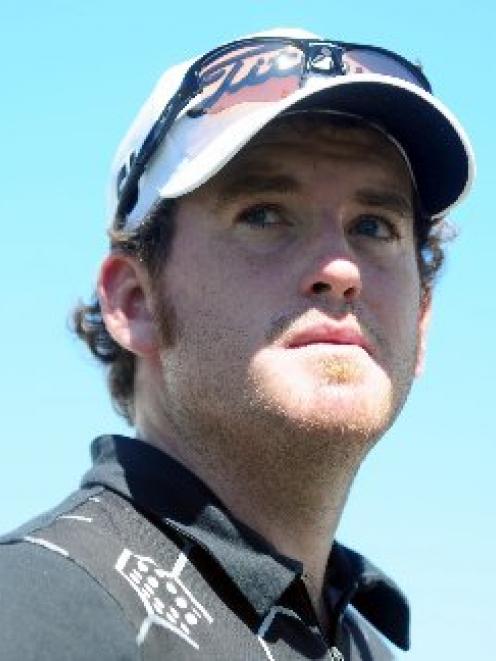 Here's a list of things that have happened since a Kiwi golfer last won the New Zealand Open when Mahal Pearce triumphed at Middlemore in 2003.
Facebook was invented, the All Blacks won a World Cup, the US elected an African-American president, the Breakers won the Australian NBL - twice, YouTube was created and and some Canadian kid called Justin Bieber took the planet by storm.
It's fair to say that, home and abroad, there's been a few changes since Pearce's victory.
But, droughts, curses, streaks and hoodoos in sport are made to be broken and there's an air of quiet confidence among the New Zealand contingent at Clearwater that a Kiwi will be the one lifting the trophy this week.
A handful of locals come into the 94th New Zealand Open in solid form, namely Gareth Paddison, Mark Brown and Michael Hendry who all finished in the top 10 at the Australian Masters last weekend.
Throw in former web.com tour pro Josh Geary and regular starters Pearce and Phil Tataurangi, plus a host of rookie pros including Ryan Fox and Ben Campbell and you can see why the Kiwis are confident.
Geary, who has been the best-placed New Zealander at the event for the past four years, said it was time to see a Kiwi on top.
"I think, especially with the form in the last few weeks from some of the boys, Hendry, Mark Brown and Paddison playing well, they're a good chance this year, for sure."
As for his own form, Geary said despite having a lean year in the United States where he struggled to get starts after missing a few cuts early in the season, he felt like he could be in contention.
"This year I haven't played more than two [tournaments] in a row but it's just not me. I need a bit of momentum going on and what not. I think most guys do. If you take off time from competition it always takes some time to get back. No matter how you're playing you've got to find your competitive game."
Geary has suffered plenty of disappointment in recent weeks after failed attempts to qualify for the European and PGA Tours for next year.
He holds no status in the United States next season and hoped that a couple of big performances in New Zealand and Australia during the next few weeks would see him earn an opportunity to play in Asia next year.
Geary finished third at Clearwater last year and if he could go two better this week he would break a lengthy drought in New Zealand sport and breathe life into his own career.
Hendry is the leading money-winner on the Australian PGA Tour in 2012 and said he felt in good touch.
"There's obviously a large Kiwi field this week so the percentage is there already, but I think there's so many of us playing well at the moment, so I think there'll be several Kiwis there on Sunday."
Peter O'Malley is one of the Australians who will want to steal the crown and has won at Clearwater before.
"I like this golf course. It's in very good shape. There looks like there's a bit more rough around so the emphasis is on driving the ball well. I wouldn't come here if I didn't feel like I couldn't compete," the veteran said.
"I do like the wind normally but last week I had trouble putting when it was windy. I would still like a bit of wind. I don't think I've played here when it hasn't been windy and I do play a lot better when it blows a bit."
Nick Cullen, Aaron Townsend and amateur Jake Higginbottom are the other Aussie raiders who could spoil the party this week.