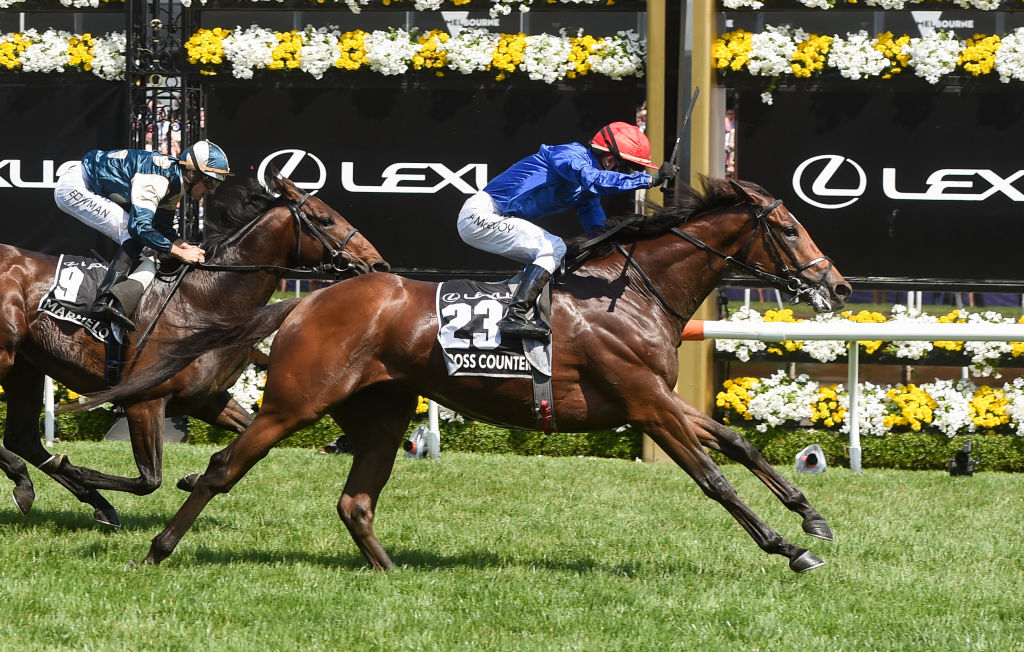 Cross Counter has ended two decades of Melbourne Cup frustration for the powerful global stable Godolphin by winning Australia's greatest horse race.
However, there was a tragic note to the day, as another horse which was injured during the race had to be put down.
The Aidan O'Brien-trained The Cliffsofmoher was euthanised after fracturing a shoulder early in the race, news.com.au reports. 
The Cliffsofmoher was being ridden by star English jockey Ryan Moore. 
Veterinarians rushed on to the track as soon as the race was completed as a tarp was erected around the fallen horse, but it could not be saved.
On a rain-affected track and ridden by Kerrin McEvoy for trainer Charlie Appleby, Cross Counter defeated Marmelo and A Prince Of Arran in an all-northern hemisphere finish.
One of the most influential racing operations in the world, the Sheikh Mohammed-backed Godolphin stable has been trying to win the Melbourne Cup since 1998.
Starting a $9 chance, Cross Counter settled in the second half of the field but producing a stirring finish to overhaul Marmelo ($12) who was being hailed the winner for Hugh Bowman.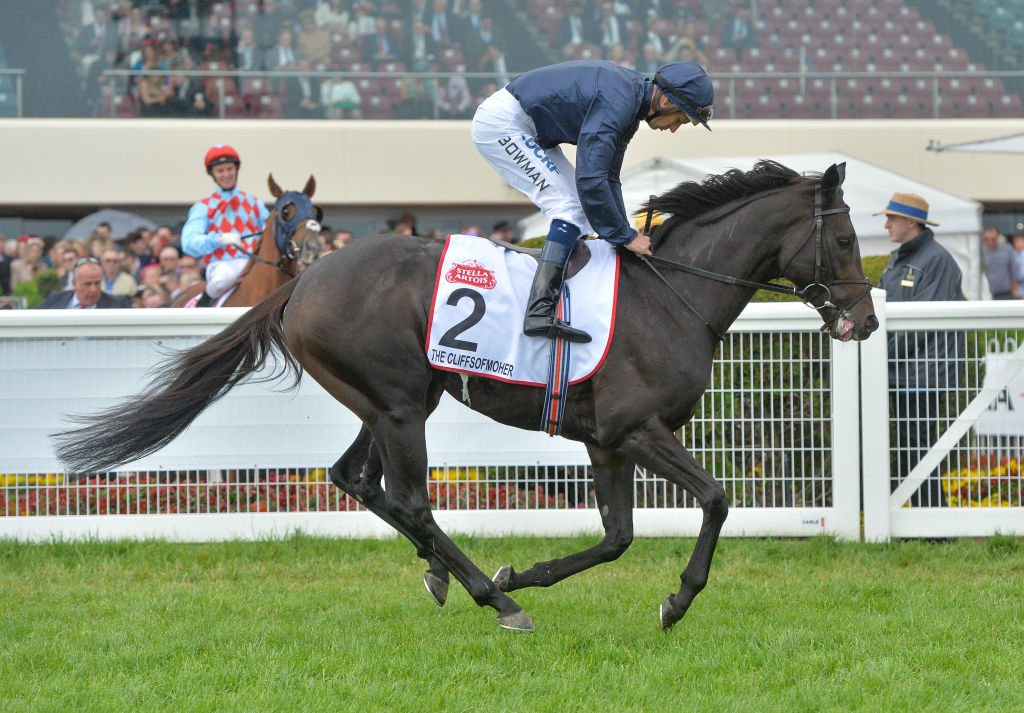 McEvoy now has three Melbourne Cups after winning the race on Brew as an apprentice in 2000 and Almandin in 2016.
"I was back a bit further than what I wanted," McEvoy said.
"I had to go my own way and we were full of running. I thought mate, is this happening again? And yeah look, I'm just lucky I can ride light on these lovely stayers prepared unbelievably well by Godolphin and Charlie Appleby."
McEvoy was a stable rider for Godolphin before parting ways to ride freelance in 2014.
Two of his three Cup wins have come since that move.
Appleby said it was every trainer's dream to win the Melbourne Cup.
"This is all down to Sheik Mohammad. He's the one that's given us the encouragement to take the chances in what we do.
"We have campaigned over here the last three years now and have been competitive but we have always learnt each trip what horse we felt was going to be needed on the big day."
Horse death
The Cliffsofmoher suffered a fractured shoulder and had to be euthanised, Racing Victoria's executive general manager - integrity services, Jamie Stier, said in a statement.
"The horse received immediate veterinary care, however it was unable to be saved due to the nature of the injury sustained," he said.
It is the fourth time in the past six years that the Cup has been shrouded by the death of horses.
French-trained horse Verema had to be put down after an injury suffered in the 2013 Cup.
A year later pre-race favourite Admire Ratki died after collapsing from heart failure in the stalls minutes after the race.
In the same 2014 race, import Araldo had to be euthanised because of an injury suffered when he was returning to scale.
Araldo placed seventh but was spooked by a flag in the crowd on the way back to weigh in, kicking out and breaking a rear leg on a fence.
In 2015 crowd favourite and three-time Cup runner up Red Cadeaux had to be euthanised two and a half weeks after the Cup as a result of complications from an injury suffered in that year's race.
Stier said the injury to The Cliffsofmoher was an unfortunate incident that happened infrequently, as Victoria had one of the best safety records in world racing.
"Our sympathies are extended to Coolmore and the Williams family, the owners of The Cliffsofmoher, jockey Ryan Moore, trainer Aidan O'Brien and his staff who cared for the horse and are greatly saddened by their loss."