It's exam time for many secondary school pupils at the moment.  Rugby writer Steve Hepburn has his own 15 questions after watching the All Blacks lose to Ireland yesterday.
1. How did someone rate Kieran Read a six in the player ratings after the game?
Half that would be more accurate. Terrible game decision-making, poor passes and a real lack of brains when the heat was on. And let's not mention the knock-on from a charge down. The All Blacks lost two games this year and you could lay the blame at the feet of Read's decision-making.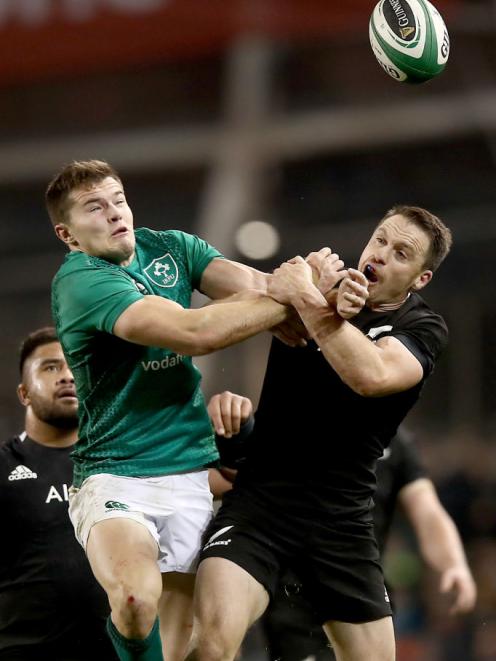 2. What is the reason for the mindless inaccurate kicking? You win the game by holding on to the ball.
3. Who taught the All Blacks discipline this week? Arthur Daley?  Just terrible in the first half and totally inexcusable.
4. Ireland was strong on defence and the breakdown. But who did not expect that? So why play in a confrontational way? The All Blacks were happily led up the garden path by the men in green.
5. Aaron Smith - how much does he need to get his mojo back?
6. Six months ago, Damian McKenzie was a first five-eighth. Now he is a fullback. So which is it?
7. Ben Smith is the world's best fullback. So why not play him there?
8. Dane Coles is a great player but after not playing for the best part of two years is he up to test match intensity yet?
9. Ireland played well and deserved to win. But is that a good enough excuse for an All Blacks loss? (of course not)
10. Dare it be suggested: did the side miss Sonny Bill Williams?
11. While we are at silly questions - did anyone watch one second of the Maori All Black game against Chile?
12. Who was the referee again?
13. What is the answer to rush defence? One thing for sure, it is not standing flat-footed and running into the defenders.
14. Anyone else scratching their head about the lovefest over Jack Goodhue?
15. In a year's time will this loss be seen as the beginning of the end or a welcome and much needed wake-up call?