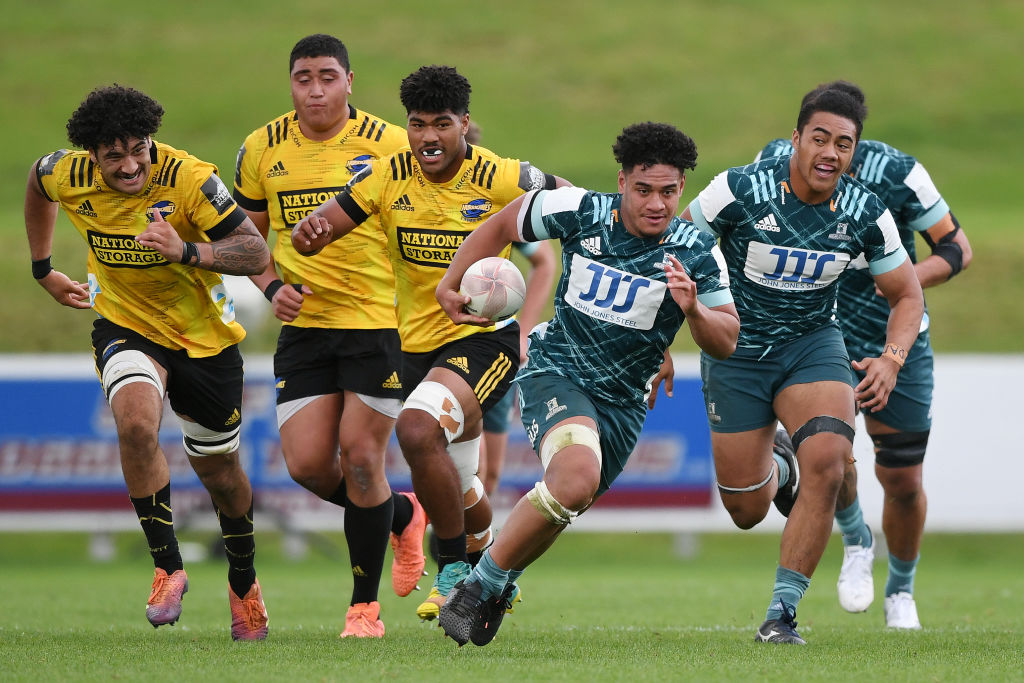 Cameron Miller still has not missed a kick at goal.
Powerful No 8 Arese Poliko powered over for a couple of tries.
Halfback Nathan Hastie popped up everywhere.
And Giovanni Leituala had a strong game in the midfield.
The Highlanders under-20 side did a lot right.
But the Hurricanes under-20s grabbed a 36-31 win at Owen Delany Park in Taupo yesterday.
The team from the North Island was the more clinical side.
It dominated the opening half hour of the game and survived a seven-minute period early in the second half when it was down to 13 players, thanks to two yellow cards.
The Hurricanes scored shortly after they were restored to the full complement.
Fullback Harry Godfrey got a nice bounce from a Highlanders' clearance and passed to midfielder Riley Higgins, who slipped a tackle and sprinted 30m to score.
It was arguably the turning point and the Hurricanes took a 36-17 lead into the final 20 minutes.
But the Highlanders rallied late in the first half and rallied once again.
Replacement halfback Noah Hotham slipped over for a try after some good work by the forwards.
Then Poliko crashed over for his second of the game.
The move had started deep in Highlanders territory thanks to Leituala. He made a telling tackle and then stripped his opponent of the ball.
Miller drilled both conversions in another flawless effort with the boot.
He has nailed all 15 attempts in the tournament so far.
The Highlanders had a late chance to win the game. They had a lineout on the 22 with three minutes remaining.
But the Hurricanes came up with a steal to clinch the win.
Loose forward and captain Sean Withy and Hastie were two of the better performed players for the Highlanders.
Hastie started at halfback before switching to the wing in the second half, while Withy carried strongly throughout.
The Highlanders' final game of the tournament is against the Crusaders on Saturday morning.