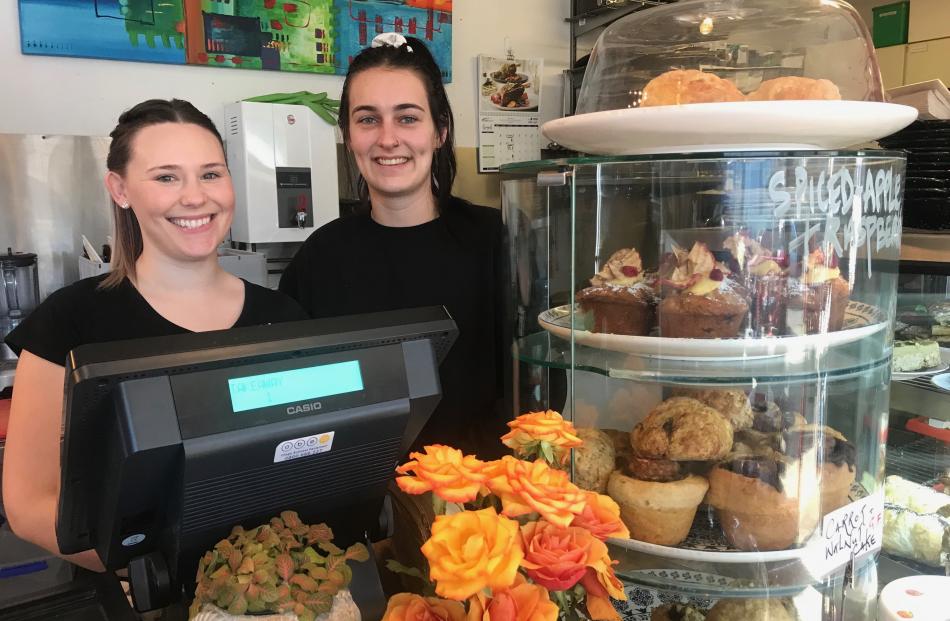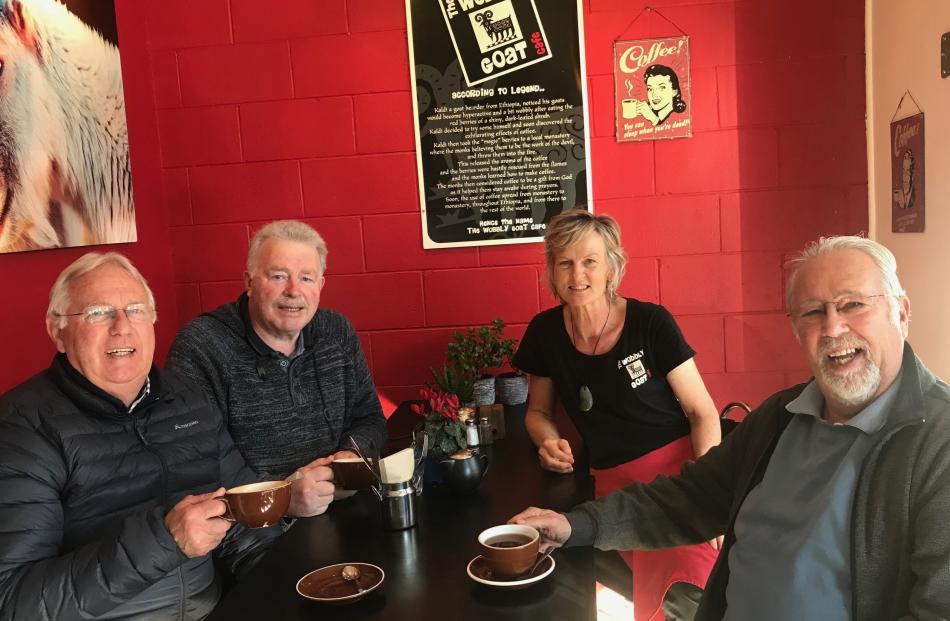 After more than four years, Sarah Moore is selling Outram's popular The Wobbly Goat cafe.
"My business has done extremely well and I've given it a good nudge," Ms Moore said.
Now relocating for personal reasons, she feels the success of The Wobbly Goat under her ownership is due to a number of factors, particularly the consistency of food - "I do the major cooking".
She still uses Fat Cat coffee the original owner roasted when the Wobbly Goat opened as a coffee roaster, later expanding to become a cafe.
"I've been coming here since it started in 2007. They built it and we came," customer Graeme Watson said.
"And you've never left," his friend Paul Brooks quipped, referring to Mr Watson's daily visits.
"It's the hub of Outram," his brother Roger Brooks said.
"I knew it would succeed," Ms Moore said.
Providing what customers wanted, such as "fly cemeteries" and old-fashioned cheesecake, as well as some more innovative food, gave plenty of choice.
And people came from miles around on Saturdays for the cafe's special custard squares, Ms Moore said.
The cafe was dog-friendly, a plus for walkers.
Out the back, in the tiny kitchen, she had replaced equipment and set in place "solid, concrete systems" to improve efficiency.
As well as maintaining high standards, she believed in the importance of seasonal produce and sourcing locally.
"I just work with the seasons. It's the only way to go and I do hunt down local produce wherever possible," she said.
"Locals are my backbone."
She uses free-range Outram eggs, and people offer herbs, walnuts and other produce.
Service is another element in the successful mix. On a weekday, Tegan Stephens and Nikita Norrie are at the counter, "bright, happy and energetic", taking to heart Ms Moore's commitment to "connecting with whoever comes in the door".
Customers include individuals, groups of trampers, cyclists and motorcyclists, truckies and younger people bringing parents for a taste of memory lane.
"It's been busier since [the previous] lockdown and we're super busy at the weekends," Ms Moore said.
Putting back into the community was important to her and she tried to sponsor as many local sporting things as possible.
She could not put a timeline on leaving, as it depended on the situation of a new buyer.
That might not be far off, though, as Edinburgh Realty broker Merrin Bath, responsible for handling the sale, said: "We've had a high level of interest. This is an outstanding opportunity.''