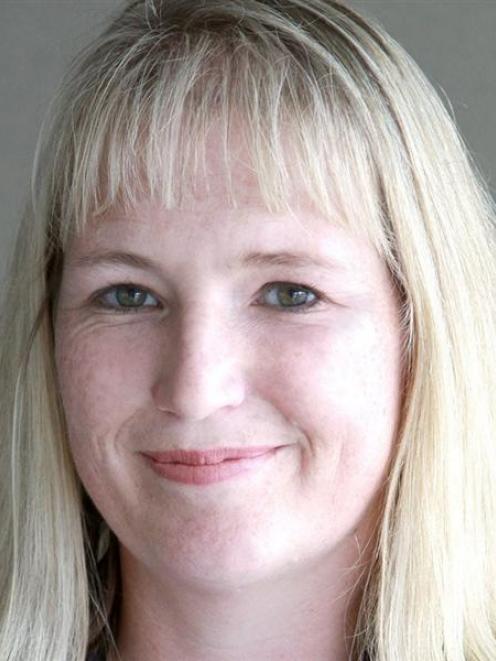 Although the overnight GlobalDairyTrade auction will have given the first indication of buyers' reaction to the Fonterra botulism scare, a clearer idea of ongoing market impact may not emerge until next month, Rabobank senior dairy analyst Hayley Moynihan says.
When contacted yesterday, Ms Moynihan said the issue was creating even more uncertainty than usual in terms of market direction and pricing.
All eyes would be on the auction and, bearing in mind that New Zealand dairy products had been attracting such premiums in recent times, it was reasonable to expect that premium could shrink or disappear.
Prices might closely align with products from other origins, or the impact might not be that great.
Ms Moynihan believed it could take at least the next two or three fortnightly auctions before there was a clearer idea of the ongoing impact.
Markets were always going to ''take a little while to find where the new equilibrium is''.
It had only been two working days since news of the scare broke ''and markets take longer than that'', she said.
New Zealand dairy products had been attracting unusually high premiums and Rabobank had always anticipated that would narrow over the coming months but that market adjustment could happen sooner, as a result of the issue, she said.
The market was tight, product was still relatively scarce and that did provide some mitigation beyond this week's auction, she said.
Yesterday, Federated Farmers dairy chairman Willy Leferink said while there would be ''a reckoning'' over the scare, now was not the time.
''The 'who, what, why, when, where and how' questions come later. Right now we owe it to our consumers here and abroad to give them facts and not speculation,'' the Mid Canterbury dairy farmer said.
The most urgent thing was to remove uncertainty in the wider market place, he said.
It had to be remembered that no-one was sick and the recall of products stemmed from the co-operative's product testing.
''If you want, Fonterra blew the whistle on Fonterra,'' Mr Leferink said.
The volume involved was a ''fraction'' of the 2.5 million tonnes Fonterra exported each year - the 38 tonnes represented 0.0015%.
''But just as a miss is as good as a mile, the tolerance for Clostridium botulinum is rightly zero.
''Yet, this also means 2,499,962 tonnes of Fonterra product is unaffected.
''Getting that message out is vital, in order to get our dairy products moving again,'' he said.
North Otago Federated Farmers president and farm consultant Richard Strowger believed Fonterra was ''between a rock and a hard place''.
''It's never going to be good news but they've stood up and said 'we've got a problem','' he said.
''No-one got sick or died from it, which says to me Fonterra's systems of dealing with it are working at this stage,'' he said.
While acknowledging that it was a public relations disaster, Mr Strowger said: ''Was it ever going to be a PR success? I don't think so. How else do you break it?''
He believed there would be some ramifications for New Zealand as a country ''because we've bloodied our nose'' and it would take a little bit to regain some trust.
It would be ''a hell of a lot worse'' if someone had got ill and it had then been traced back to Fonterra.
The fact that Fonterra announced the problem would ''hopefully, clear the water a bit sooner'', he said.
Dairy Companies Association of New Zealand executive director Kimberly Crewther, who stressed the ''vast majority'' of New Zealand dairy products were unaffected by the issue, said the potential implications for New Zealand's international reputation and overseas market access were a concern.
However, New Zealand had high food safety standards and its dairy products had a ''strong track record'' and DCANZ expected it should be ''business as usual'' for unaffected products.