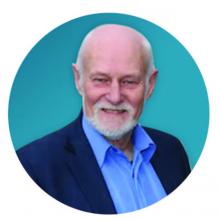 A Memorable Time to Be Alive.
Deaths from Covid-19 in New Zealand have been extraordinarily and mercifully low – 28 at the time of writing. But with many millions dying globally this has been a memorable time to be alive, certainly the most unusual in my 71 years on the planet.
There are more twists and turns to come. Some we know about – Delta is heading our way, and it's a lot trickier than last year's variant. Some we don't – will the next variant be nicer or nastier?
The Southern District Health Board is busy. We have quite wonderful clinical and administrative staff working hard and working intelligently. Managers are also right on their game, and we Board members are engaged.
The end result is that we have some of New Zealand's best vaccination rates, we have some really good track and trace capability, we have a primary and community health service that is doing some heavy lifting and which knows more is coming, and we have preparations underway to provide hospital services when that phase of the pandemic hits.
But vaccination rates are not high enough everywhere they need to be. From overseas experience, and now from our own experience in parts of Auckland, we already know that Delta will settle in groups and communities where vaccination rates are lower. From there it will spread to wherever it wishes, whenever it wishes. In our part of the world that means we need to lift vaccination rates among Māori and Pacifica communities, among young people and among quite a few specific rural communities.
If we don't, that is precisely where Delta will make its home.
Most people reading this will have already had their second jab, or will be booked to have it. Bravo. And thank you.
Now start thinking about those around you. Your friends in a poorly vaccinated hamlet somewhere, your whānau or fono or mokopuna, your grandkids, or their friends.
Remember that probably we will all end up getting immunity to Delta, one way or another. Either the vaccine or the disease. Please, please make it the vaccine.
Check out these other Better Health South stories:
Community Health Council Calls For Expressions of Interest
Support to Get a Covid-19 Vaccine
New CT Scanner Boosts Radiology Capacity at Southern DHB
A Blank Slate For Our New Hospital
Southern Infection, Prevention and Control Team Celebrated
Supporting Families to Make Their Car Smokefree