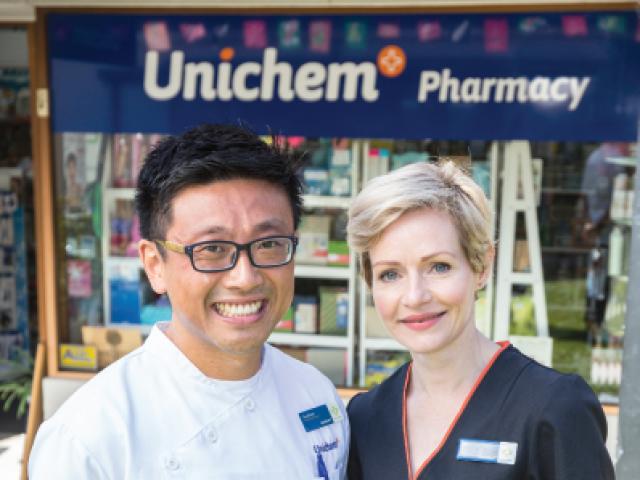 Dunedin's friendliest pharmacy has had a major facelift, with a vision for the future of healthcare.
The refit at Unichem Roslyn Pharmacy makes the experience of a visit even more enjoyable, with better shopping access, private consultation rooms, and a dedicated pharmacist counter.
Directors Andy and Amy Hou say that it was time to modernise the shop, and with changes in the industry, they wanted the pharmacy to be a step ahead.
"I've been a pharmacist for 20 years next year, and it's just an evolution," Andy says.
"Prescription only medicines are being reclassified to becoming available in pharmacies, and we needed to have the professional environment to provide those services."
Customers can visit and talk directly with a pharmacist at the dedicated counter. And the two consultation rooms will serve an important function with the changing role or pharmacists.
"We can do a lot of our private services there now," Andy says. "Things like Viagra sales, urinary tract infections, we can do antibiotics, and vaccinations too. We needed to be prepared for the changes occurring in our industry."
When they bought Unichem Roslyn Pharmacy 13 years ago, Andy and Amy had a vision of creating a healthcare hub for their community.
The new fit-out, and the launch earlier this year of the Project Wellness eatery and beauty hub next door, are further steps towards realising that vision.
Alongside Andy's two decades experience as a pharmacist, Amy is a trained health coach.
They have a big picture view with a focus on healthcare instead of sickcare, and are there to oer the necessary information and support.
"We're very passionate about healthcare in our community," Andy says. "People see that through the healthy cafe and the pharmacy. We're passionate about getting people fit, well, healthy, eating well, being the best that they can be at this given time. We want everyone who has an experience with us to be better o from that experience."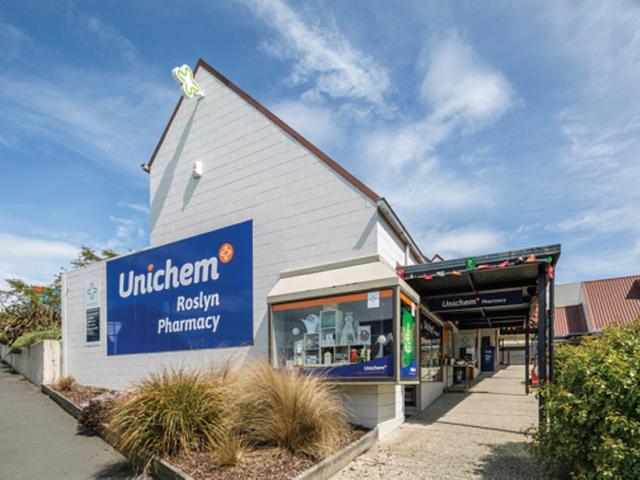 With new tenants in other Roslyn Village shops, and an expanded carpark at the back, Unichem Roslyn Pharmacy is the vital healthcare centre in a thriving community.
"The village has really stepped up. Dunedin as a whole is booming," Andy says. "It's exciting, and we're really stoked to be a part of it."