The Dunedin Writers & Readers Festival, from May 9 to 12, is here to perk up your autumn with four days of terrific talk across 36 events, with a cast of more than 60 participants. A bright New Zealand contingent will be joined by eight international guests: bestselling Irish novelist John Boyne; UK hip-hop artist and author Akala; charisma-blessed English writer/performer Rebecca Vaughan; two talented picture book author-illustrators on loan from France, Eric Veillé and Clotilde Perrin; and three of Australia's brightest minds, novelist Markus Zusak, feminist author Clementine Ford and Australian Children's Laureate Morris Gleitzman.
Together they'll serve up some top-shelf fiction and a peppy range of non-fiction topics – everything from villains, grannies, fake news, race, class, feminism, distraction, boydom, the Dunedin Sound, hip-hop, Shakespeare, poetry, murder, off-grid living and te reo Māori, to misbehaving costumes, gender bending, Scarfie flats, mental health, masculinity, humour, comics, crime, the writing process, history's scent, motherhood and even Captain Cook's one-handed cook.
Take your pick from in-depth conversations, panel discussions, illustrated talks, kids' events, workshops and performance. There's even a train ride in there somewhere, too. So, grab a friend – or several – and make haste to the ticket counter. And if you're feeling a bit skint, we have a cluster of great free events on offer, too.

Programme and ticket details
The Dunedin Writers & Readers Festival programme can be viewed in full at http://www.dunedinwritersfestival.co.nz
Tickets can be purchased at https://www.ticketdirect.co.nz/event/season/1689 or at the Regent Theatre box office.
To view the proramme click here.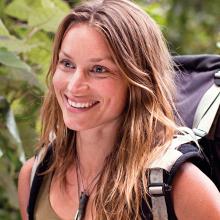 For more information visit our website: http://www.dunedinwritersfestival.co.nz/


Thank you to our sponsors: