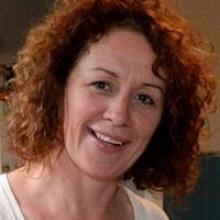 Celeriac or celery root is a variety of celery used for its roots and shoots. It has a light celery flavour and can be eaten raw or cooked as you would potatoes, Alison Lambert writes.
Celeriac slaw
Ingredients 
1 celeriac (500g) and tops
2 carrots, grated
1 handful of parsley, roughly chopped
3 Tbsp good quality mayonnaise
1 lemon, juice
Salt and freshly cracked pepper
Method
Remove the leaves of the celeriac and set aside.
Peel the celeriac carefully with a sharp knife.
Slice the celeriac thinly, then cut into thin match stick size pieces (approximately).
Place into a bowl, squeeze over the lemon and mix to combine.
Add the grated carrot, season with salt and pepper.
Add the mayonnaise and parsley and mix well to combine.
Serve.
---
Alison Lambert is one of the demonstrators at the Otago Farmers Market in Dunedin on Saturday mornings.
tasteofmylife.com