As many of you will know, I taste the wines for this column "single blind".
By that I mean that while I know the identities of the wines, I do not know in which order they are served, having previously covered the bottles with foil and randomly mixed them up.
Sometimes there are wines that I have tasted often, at other times labels that are new to me, but I always endeavour to keep an open and objective mind to whatever may unfurl in the glass.
The following group, tasted over a couple of sessions, definitely bought a smile to my face.
2017 Domain Road Defiance Central Otago Chardonnay
Price: $28
Rating: Excellent

Attractive nose of spice, grilled nuts, ripe nectarine, hints of peach and oak.
Youthfully taut palate, spicy, bright, crunchy acidity, the ripe nectarine joined by creamy nuttiness as the wine opens up and flows to a long and appealing finish.
No doubting the intensity of fruit in this young wine that will be even better for a little time in bottle over summer.
2017 Felton Road Block 2 Central Otago Chardonnay
Price: $62
Rating: Outstanding
Bright, zesty nose of spice, cashew nut nectarine and ripe citrus (lemon curd?). Supple, slinky mouthfeel and powerful fruit, adding a little grapefruit to the mix, utterly filling the mouth.
Firing on all cylinders from the get go, really fine, fresh acidity and fine tannins flowing to a superbly long, spicy finish that hangs in the mouth effortlessly. This really gets the salivatory glands going.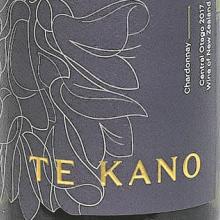 2017 Te Kano Central Otago Chardonnay
Price: $35
Rating: Excellent
Fine and elegant nose, an attractive subtlety with nothing out of place, ripe peach, citrus and hints of caramel with time.
Powerful palate, real nuttiness evident, a powerful shaft of acidity initially that threatens to derail things but aeration sees this soften nicely, the fruit grow, length increase and the whole find lovely balance.
A real improver that blossoms with aeration.
2016 Domaine Rewa
Central Otago Chardonnay
Price: $40Rating: Very good to excellent
A milky, lactic note on the nose developing limey citrus and nuts with time.
A sumptuousness on the palate, that creamy, almost sour cream element driving the wine with a charge of citrusy acidity bringing a freshness and counterpoint before the finish of grilled nuts.
A quiet power and weight here, becoming attractively fragrant with aeration.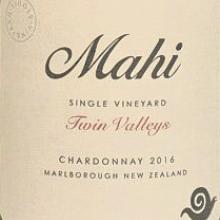 2016 Mahi Single Vineyard Twin Valleys Marlborough Chardonnay
Price: $39.90
Rating: Excellent to outstanding
A little sauvage at first, moving to struck match, pea-pod, Peach, toast and burnt butter. Powerful entry, adding stonefruit, citrus, spice and greengage plum; a little herbal twist adding to the already complex palate with lots of interest.
Superb balance, this is in a good place with textural richness and a tangy "sweet and sour" note giving freshness to the close.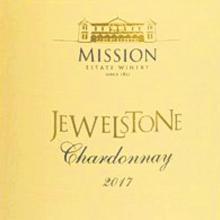 2017 Mission Jewelstone Hawke's Bay Chardonnay
Price: $40
Rating: Excellent
Subtle but attractive nose of melon and stonefruit; a creamy, almost caramelly oak note with time. The palate adds grilled nuts, stonefruit, white peach with a leesy element. 
This manages to balance growing zestiness with a roundness and approachability. This improves all the while in the glass, growing in richness, a lip-smacking note bringing this to an invitingly crisp finish.