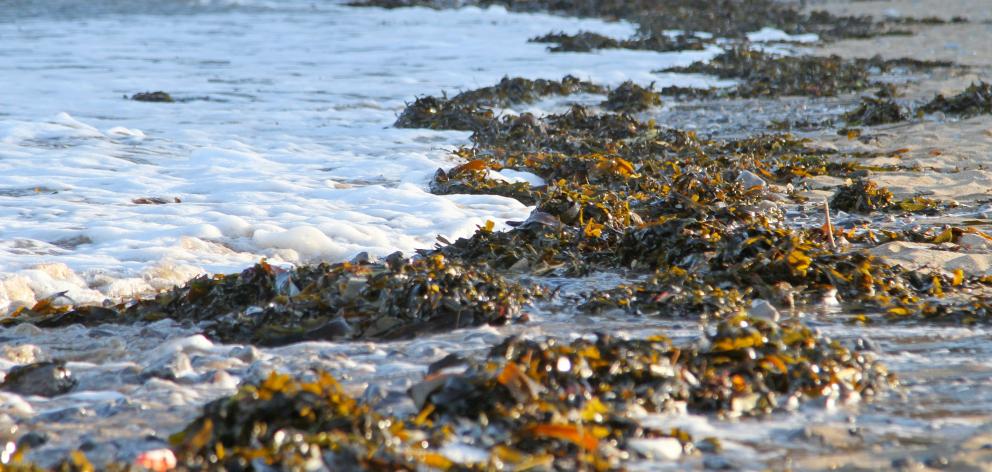 For most Kiwis, seaweed does not spring to mind as a food although many of us have eaten nori wrapped around sushi.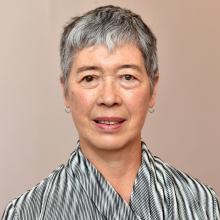 Nevertheless seaweed is part of many coastal cuisines in Asia - Japan, China, Korea - and Europe - Norway, Wales and Iceland. Maori ate karengo, a red seaweed found on rocky shores, and used bull kelp to store processed muttonbird.
These days seaweed is sometimes touted as a superfood, containing vitamins, minerals and complex dietary fibre.
Dr Pia Winberg, of Venus Shell Systems in Australia, which grows seaweeds and produces nutraceutical and pharmaceutical products from it, says seaweed concentrates minerals that are becoming deficient in land soils, such as iodine, iron, magnesium and zinc, as well as omega 3.
It was also the ''king of dietary fibre'', with a diverse range of complex carbohydrates that could support gut flora and improve gut health, she said in a recent interview on RNZ about some of her research.
Commercial harvesting of seaweed has been allowed in New Zealand since 2010 and now several people around the country are producing seaweed food products. It is also used in animal food and garden fertiliser.
Here in the South, Rob Emett, of Kiwi Wakame, harvests and processes two species from around Stewart Island, Foveaux Strait and off the Otago coast.
Seaweed is fast-growing, environmentally friendly and hugely nutritious, he says.
''It is new and trendy. People are becoming more aware of the nutritional properties and the versatility of it - and the flavour and texture.''
Many Asian cuisines value texture as well as flavour. The crunchiness or slipperiness of seaweed contributes to the texture of a dish, something many innovative chefs are realising, he says.
Seaweeds usually add a savoury, umami flavour to foods, as well as texture, which can vary from slippery to slightly chewy and even crunchy.
He harvests native bladder kelp (macrocystis pyrifera) and undaria, which we know by the Japanese name wakame and is an invasive weed in our waters.
A former paua diver, he was part of a team set up by Doc and Environment Southland to eradicate undaria from around Bluff and Stewart Island.
Although after several seasons they had it under control, funding was cut and now the weed has reestablished itself all the way down to Lord's River and past Maori Beach on Stewart Island, he says.
''You'll find whole areas that are just undaria and there's no room for native seaweeds. or sponges or native marine creatures to grow.''
However, fish and shellfish eat undaria and he harvests it carefully so as not to disturb any creatures that may be living around its holdfast, which attaches it to a wharf pile or rock. At present, he is allowed to cut undaria only from man-made structures, although a lot of it grows on rocks.
''I was diving in Moeraki the other day and saw a lot of it just on the rocks all round Moeraki Point past the lighthouse and all the way to the north where the boat ramp and Fleur's Place is. People can get it on a big low tide without diving,'' he said.
He harvests the native bladder kelp from free-floating rafts that have been ripped off the rocks by natural wave action so he is not cutting it from the kelp forests, he says.
''There is tons and tons of it, not attached, just ripped off and tangled up together.
''It's still alive because the holdfast isn't a root, it just attaches to the rock or whatever. Seaweed gains all its nutrients from the ambient seawater.''
Bladder kelp is perennial and probably one of the fastest-growing plants on Earth, growing from half to a metre a day. Undaria is an annual and grows fastest over winter and spring until early summer, he explains.
His products are tested regularly for heavy metals and contaminants, as well as nutrients, he says.
''It all comes in clean, even stuff we've harvested down around Foveaux Strait not a long way from the aluminium smelter. You'd think if there was going to be any contaminant that would be where it would be, but it's always come in clean.
''I think just being down here in the South and our close proximity to the southern ocean we get a huge tidal flow and currents up and down the coast, and our proximity to the continental shelf here in Dunedin is also a factor that gives us a lot of clean water.''
From the kelp and undaria he produces kelp seasonings, ready-to-eat kelp chips, dried wakame fronds that can be reconstituted in hot liquids, and mekabu, the dried reproductive part of wakame.
The dried seaweeds can be used in soups, stocks and stir fries to add a savoury, umami flavour, or reconstituted to make a salad and seasoned with soy sauce, rice wine vinegar, sesame oil and toasted sesame seeds.
His products can be found in local health food shops, supermarkets and at the Otago farmers market where you can taste them.
Foragers can harvest their own wakame from rocks around the coast at very low tides.