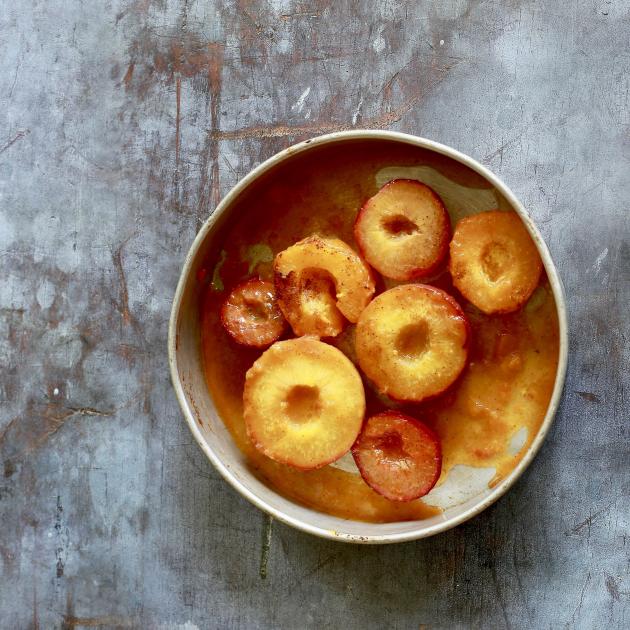 By baking stonefruit you get a more direct, dry heat which adds a more intense flavour. 
Here, I have added a little spice but you could add other spices or even throw in a sprig of fresh rosemary or thyme to liven things up.
These are delicious served warm as a quick dessert. Any leftovers team beautifully with cereals to make a delicious breakfast.
Serves 4
4 plums
4 apricots
2 peaches
4 Tbsp orange juice
½ tsp cinnamon
50g of butter, diced
1 Tbsp honey
Method
Heat oven to 190degC.
Cut the fruit in half and remove the stones. Place the fruit skin-side down in an ovenproof dish and drizzle with the orange juice.
Sprinkle the cinnamon, butter and sugar on top and bake in the oven for 10 minutes.
Remove fruit from the oven and baste with the juices in the dish.