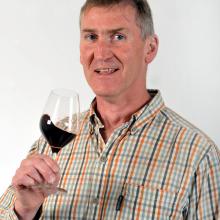 Commercial pressures often mean new vintages are quickly on to the market but here we have a crop from vintage 2013, and almost all new releases. What's that saying? ''Thirteen, lucky for some''.
My regular tasting companions and I did have our moments, however, with the wines ebbing and flowing during the morning, early favourites slipping back, only to come back strongly.
The wines continued to change and evolve into early afternoon, suggesting that extra bottle age and/or splashing a bit of air into the wine will be a good friend to them.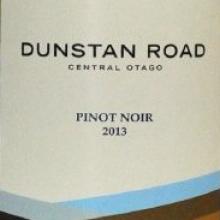 2013 Dunstan Road Pinot Noir
Price: $40-42
Rating: Very good to excellent
Dark flowers, ripe mixed berries, lavender and a spicy oak backdrop. A mix of red and dark fruits, spices and lead pencil with cherry making a cameo. Quite rich with fine tannins on a silky frame, building brightness and a lovely finesse with time. Aeration brings a savoury/umami note for added interest.
A slow starter but came up trumps.
2013 Wooing Tree Pinot Noir
Price: $48
Rating: Excellent
Vibrant nose, cherry to the fore with hints of dried herbs. Bright, zesty palate with crunchy fruit and crisp acidity. A sweet fruit core, yet real freshness and vitality with a long juicy finish of dark cherry. This tightened up a little, only to then open up and blossom further with time.
Feels zestier than some earlier renditions.
2013 Domaine Thomson Surveyor Thomson Pinot Noir
Price: $42-$48
Rating: Very good to excellent
Opens to a hint of funk with dark fruits and touches of plum; cherry coming later. Good mouthfeel and richness, that funky note still there with a breadth of flavour offering complexity. Deceptively weighty with tannins building on the appealing dry finish.
This ebbs and flows, needing time to become quietly and tastily assured.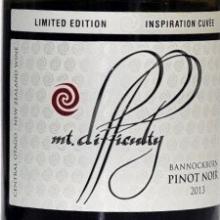 2013 Mt Difficulty Inspiration Cuvee Pinot Noir
Price (cellar door): $95
Rating: Excellent
Florality here, powerful ripe cherry fruit with fragrant oak seasoning. Ripe and juicy in the mouth with bright acidity, then grippy, chewy tannins provide structure. A lot of substance here and clearly built for the long haul.
This big, powerful pinot builds in interest over time with a long, flavourful finish.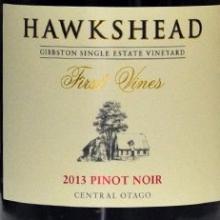 2013 Hawkshead First Vines Gibbston Single Estate Pinot Noir
Price (cellar door): $54
Rating: Very good to excellent
Matchstick notes dominate at first with the cherry fruit making its presence felt. Fruit sweetness, yet edginess with cranberry, tamarillo and wild herbs giving a sweet and sour feel. Juicy and leafy, this has a real cool climate feel to it with a wealth of flavours.
Takes a little while to fully open up but is well worth the wait.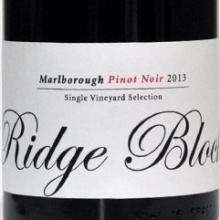 2013 Giesen Ridge Block Single Vineyard Selection Pinot Noir
Price: $55-$60
Rating: Excellent to outstanding
A gentle amalgam of dark cherry and oak nuances. The sweet fruit is redolent of cherry and spice, offering supple texture allied with a lovely freshness. A sense of energy on the palate, not a powerhouse, but with beautiful integration adding savoury undercurrents with time.
A wine that grew and grew on me.
2013 Amisfield RKV Reserve Pinot Noir
Price: $120
Rating: Excellent to outstanding
Reserved nose, a touch brooding with darker fruits and oak showing with time. A powerful core of dark fruits and cherry, deep and brooding with spicy fruitcake and black tea before freshening acidity and chewy tannins appear.
Sumptuous and weighty with a long, luscious finish, this is definitely in for the long haul, building in richness with aeration.
2013 Glandovey Glandovey Vineyard Pinot Noir
Price: $30
Rating: Good to very good
Sweetly perfumed with notes of cherry liqueur. A marked sweetness at first with that cherry liqueur note again, freshened by a tingly note on the palate. A little tight initially but begins to open up and round out offering supple cherry fruit with a tangy note offering a zesty, sweet and sour note on the close.
Let this one breathe a bit.
No website