We've had a delightful autumn this year, largely holding the inevitability of winter at bay. Yet with the gathering gloom of the shortest day less than a month away, winter's icy grip is looming.
Winter wardrobes are in force, while in a wine sense many folk shift from summer's whites and roses to their winter tipple of rich and cuddly reds.
Buxom reds are an Australian forte, generously proportioned, yet managing to do so with a degree of freshness, all the while continuing to offer great bang for buck.
This collection fits the bill perfectly.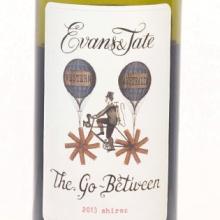 2013 Evans & Tate The Go Between West Australian Shiraz
Price: $20
Rating: Very good to excellent
Sweet, spicy nose, oak nuances, raspberry, developing smoky, savoury earthy notes. Lush and cuddly in the mouth, not quite matching the promise of the nose, yet generously flavoured and fresh, allowing the rich raspberries and dark fruits to shine before the spice-accented close.
A real crowd-pleaser and very moreish.
2016 I Am George Langhorne Creek Shiraz
Price: $23
Rating: Very good to excellent
Spicy nose with eucalypt, raspberry and red fruits. Mouthfilling; a youthful boldness and brashness adding some liqueur fruits to the eucalypt and charry oak nuances, zingy acidity ever present. This softens and becomes more succulent with time.
Young, juicy, potential and likely to score higher with time, give it air-time now to show its best.
2015 I Am George Limestone Coast Cabernet Merlot
Price: $23
Rating: Very good to excellent
Slightly shy nose of dark fruits and plums. Obvious power to the fruit, balanced by fine tannins. Intense blackcurrant fruit on the palate enlivened by leaf notes and a lovely chewiness. 
A lot of bang for your buck here, though possibly more food- orientated for now — a good slab of red meat will suit this down to the ground.
2015 St John's Road Blood & Courage Barossa Valley Cabernet Sauvignon
Price: $25
Rating: Excellent
Powerful crushed leaf and tobacco aromatics on a cassis backdrop. Supple on entry and rather elegant as this builds nicely in intensity. Adding eucalypt and savoury touches to the ripe, sweet fruit, the acid and tannins in impeccable balance as this moves towards a long and appealing finish.
Refreshing, and a classic Cabernet. www.stjohnsroad.com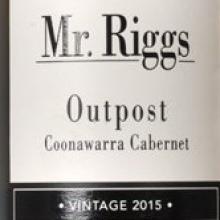 2015 Mr Riggs Outpost Coonawarra Cabernet Sauvignon
Price: $33
Rating: Excellent
A medley of fruits, dark plum, cassis, a whisper of funk and woodsmoke, with some vanillan oak. There is depth and richness here, disguised at first as this is initially tighter and with quite chewy tannins. This builds nicely in the glass adding blackcurrant, leaf and citrus zest.
Needs a little aeration to fully express itself, but this one grows nicely on me.
2016 I Am George Limestone Coast Shiraz Cabernet
Price: $23
Rating: Excellent
Leads with red and darker fruits, spice, crushed leaf and some oak char. Vibrant and juicy fruit, freshness here, blackcurrant and leaf overlaid on the dark fruits, deftly managing an appealing richness without ever seeming overblown. Immediate drinkability, yet structure to support continuing to drink well for some time to come.
Marvellous value on special.