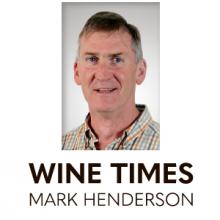 Wine lovers of a certain age will remember references to a characteristic called "Kiwi green".
No, I'm not talking about another mind-altering substance now under debate, but a pronounced green, leafy, capsicum note that was prevalent in cabernet-based New Zealand reds from the 1980s and '90s.
It is derived from a chemical compound called methoxypyrazine, which is also found in sauvignon blanc.
Discussion during the tasting centred on the eradication of this character, with the increased drinkability this has given New Zealand reds.
2018 Mills Reef Reserve 
Gimblett Gravels
Merlot Malbec 
Price: $24.95
Rating: Very good to excellent
Attractive nose of dusty 
stones, earth and bonfire 
smoke with darker fruits 
emerging. Brightly fruited, 
 boysenberry and plum, 
 and a powerful smoky note 
with time. Medium weight, 
juicy with fresh acidity and 
an attractively dry, almost 
chalky mid palate. Already 
showing nice drinkability.
2018 Kahurangi Estate
Regional Selection
Hawke's Bay
Merlot Cabernet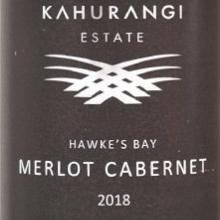 Price: $21.99
Rating: Very good
to excellent
Subtle nose with hints of 
spice, blackcurrant, fruit 
pastille and a gravelly 
quality. Bold fruit-driven 
style with crunchy bright 
tannins that grow with 
aeration, adding a ferrous 
note over time. Showing 
its brashly youthful side 
 now. A zesty  style 
offering enjoyable 
drinking at a very fair 
price. 
2019 Kahurangi Estate
Monte
Nelson
Montepulciano
Price: $24.99
Rating: Very good
to excellent
Fragrant, floral nose, cassis, 
rose and raspberry. Boldly 
juicy and crunchy palate, a 
little grainy element to the 
texture,  ripe dark fruits 
caressed by some nicely 
judged tannins. Youthful 
playfulness,   a sweet 
raspberry cordial note 
countered by a tangy 
quality. Crisp, long, fruit-
driven close. A lot of 
appeal.  
2016 Church Road
Grand Reserve
Hawke's Bay
Merlot Cabernet 
Price: $44.99
Rating: Excellent 
to outstanding
Powerful cedary oak, 
intensely fruited with 
cassis, plum and a 
whisper of leaf. Silky and 
sumptuous palate before 
 powerful tannins come 
rushing in;   underlying this 
is  sweetly ripe fruit, spicy 
nuances and hints of 
black tea. Built for the long 
haul yet approachable 
now with a long finish. 
 Super stuff.
2016 Pegasus Bay
Maesto Merlot Cabernet 
Malbec 
Price: $52
Rating: Excellent
Opens to fruit jube/berry jam, 
moving to plum, bonfire smoke 
and a funky earthy note. The 
palate mixes sweet fruit, 
spices, oak nuances,  lead 
pencil, road tar and earth, 
 subtly building tannins 
adding chewiness to the 
texture. An intriguing 
rusticity to this. This one 
plays with my head, yet the 
complexity and depth win 
the day.
2018 Mills Reef Reserve 
Gimblett Gravels
Merlot 
Price: $24.95
Rating: Excellent
Leaf  mulch, blackcurrant, 
herbs, dusty gravel. Sweet 
fruit  yet not overblown, 
featuring blackcurrant, leaf 
and earthy touches. Fine 
and elegant, a sort of Kiwi 
classicism  with its 
medium weight, the fine 
tannins giving this 
structure to take this 
forward. Already showing 
excellent drinkability, yet 
potential too.