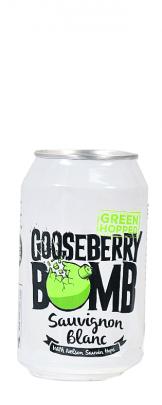 The proliferation of cask wines in the 1970s and '80s proved to be groundbreaking for the wine industry: democratising wine, and making it accessible and affordable.
Since that time, wine packaging has remained relatively static. Casks, many of which have trimmed down to a two-litre format, still hold their place in the market, while bottles remain relatively unchanged other than the addition of screwcaps. One-litre tetrapaks exist in some overseas markets, but they have not caught on here, while keg wine is making inroads in the restaurant scene.
Change, however, is in the wind!
Wine in cans, while initially slow to take off in the United Kingdom and European markets has really begun to accelerate in sales in the United States in the past few years.
Recent figures reported by Forbes show sales growth in canned wines up 43% over the previous year, with no sign of slowing. Crucially, some major companies there have jumped on board. Now this format is available in New Zealand.
I recently chatted to Josh Scott, of Allan Scott Wines, who is in the forefront of canned wine and continues to closely monitor packaging trends abroad.
Josh, who freely admits that canned wine is still a tiny category here compared with the US, sees cans as more of a lifestyle option — convenient, accessible and easy for picnics, concerts and the like — and believes the ease of recycling will be a significant drawcard for many ethical consumers.
Existing    canning  technologies for food and beverage provide reliable, inert and sterile containers, yet catering to wine in cans has required a degree of problem solving — the pressure of the gas in carbonated drinks creates added structural integrity to cans, something which is lacking in packaged still wines.
Maintaining that rigidity requires improvements in technology, while investment in capacity dedicated specifically to wine will be needed to fuel growth.
While purists may shudder at the thought of "cracking open a coldie", the spring and summer picnics ahead could be just the time to do the can-can!

NV Misty Cove
The Charlatan
Sauvignon Blanc
Price: $6.49 250ml can
Rating: Good
Spritz on opening. Initial burst of cut grass and herbaceous aromas moving to a riper tropical fruit, feijoa and citrus. Tangy palate: this really plays in the sweet and sour spectrum adding herbaceous elements and citrus notes again. Nice texture and fruity intensity, a marked bittersweet citrus note brings some astringency on the close. This softens with time.

2017 Crafters Union
Marlborough
Sauvignon Blanc
Price: $7.99 250ml can
Rating: Good
Spritz on opening. A subtle perfumed note with tropical fruit and passionfruit, a little ripe green capsicum with aeration. The palate adds grassy notes while the tropical fruit carries through the palate, which is light to medium in intensity of flavour. A rounded, supple feel to this with zesty acidity in support carrying through to good length.

2016 Allan Scott
Green Hopped Gooseberry Bomb
Sauvignon Blanc
Price: $8.99 330ml can
Rating: Very good
This takes you to another realm, hops and herbs doing a dance on the nose. The hoppiness dominates but backed up by sweet gooseberry. Textural entry, power to the flavours, the hop note adding an attractively subtle bitter note that neatly counters the fruit sweetness. A long carry of gooseberry, tropical fruit, dried herb and hop. Quirky and fun. It's sauvignon blanc, Jim, but not as we know it!