The old adage "variety is the spice of life" is never truer than with today's selection of New Zealand white wines that include a few lesser-known grape varieties.
As we are a relatively young wine-producing nation, wineries are experimenting with a number of varieties that may turn out to be perfectly suited to our climate/soils!
Along the way, they are providing another palette of flavours to tempt our taste buds, which has got to be a good thing!
2018 Domain Road The Water Race Dry Riesling 
Price: $27
Rating: Excellent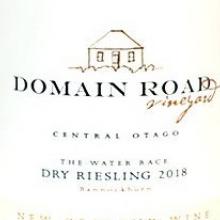 Stonefruit, gum, honey, fruit 
jube, rosewater. Delightful 
freshness, tangy and zesty 
with just ripe nectarine, 
apricot and lemon drop 
flavours, growing in the 
glass. A dry, but not 
searingly so, long citrus 
and honey inflected finish 
picks up a fruit cordial 
nuance. Develops a 
bittersweet, sweet 'n' sour 
aspect that really refreshes 
the palate.
2019 Villa Maria Single Vineyard
Braided Gravels Hawke's Bay Albarinho 
Price: $29.99
Rating: Excellent
Expressive nose of lime, 
smoke, cut herbs and 
stonefruit. Texturally rich 
with powerful flavours of 
herb/cut grass, smoke, a 
core of citrus flitting from 
grapefruit to lemon, 
wisps of salinity on the 
close. Tingly acidity, 
focused, crisp, initially 
crying out for food, but 
this softens and grows 
in volume with aeration. 
A nice example of this 
less common variety.
2018 Saint Clair 
Pioneer Block 28 
Camp Block 
Waihopai Pinot Blanc 
Price: $27
Rating: Very good to excellent
Peachiness, ground black 
pepper, wine gums, zesty 
piquancy with time. The 
palate adds greengage plum 
and herbs with a musky hint 
framing it, the ripe, sweet 
fruit balanced by an 
attractive tanginess, 
closing dry. This garners 
added textural richness 
and flavour intensity while 
retaining lovely 
crunchiness. Vibrancy and 
intrigue capture the 
attention.
2020 Jules Taylor
Marlborough Gruner 
Veltliner
Price: $24.99
Rating: Very good to 
excellent
The nose gives an impression 
of richness, stonefruit, straw, 
gooseberry and caramel 
leading. The palate follows 
up with apricot, nectarine, 
fruit pastille, spice and a 
growing grassy note, 
lighter bodied than the 
nose intimated yet no 
shortage of flavour and 
depth. Develops extra 
palate interest with a 
chewy character, with a 
fine, herb-tinged finish. 
2019 Main Divide
North Canterbury 
Gewurztraminer 
Price: $20.99
Rating: Very good to 
excellent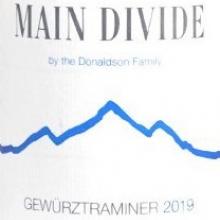 Typical gewurz notes of 
Turkish delight and rose petal 
with a struck match 
backdrop. Richly creamy 
palate with real weight and 
fatness bringing in notes of 
apricot kernel, grilled nuts 
and citrus peel, while a 
bittersweet note on the 
close cuts nicely through 
that fatness. An 
expressive, value for 
money intro to this variety. 
2019 The Landing 
Boathouse
Bay of Islands Chardonnay 
Price: $32.99
Rating: Very good to excellent
Fascinating florality, jasmine,
 lemon sherbet, grilled nuts, 
oak nuances, the fruit in 
support. A cooler feel to the 
palate, ebbing between 
creamy, butterscotch 
richness and coolmint 
freshness. Some input 
has gone into this, 
pronounced oak for now, 
backed by peach, citrus, 
nuts and a tangy fruit 
kernel note. Fresh, bright 
and with lots of appeal.