You can pretty much guarantee that the festive season will see fizz making an appearance somewhere along the line, or indeed, at several places along the line!
Luckily, Christmas sees a wealth of special promotions on bubbly, so you should have no trouble securing great wines across every price point. I've sampled a few less well known labels recently, so if you're feeling a little jaded with your usual choices, you might find some inspiration below.
I would like to wish you all a festive season filled with delicious bottles, and a marvellous 2018 ahead.
NV Luna Argenta Prosecco
Price: $20
Rating: Very good
Bright nose with nutty, bready elements and orchard fruits. Fresh and fruit driven in the mouth, creamy mousse,
again the nutty notes with fruit sherbet and ripe apple, adding an appealing savoury note as it draws to a long dryish close. Refreshing and really appealing drinking that is rather moreish.
NV Sileni Estates Sparkling Cuvee
Price: $20
Rating: Good to very good
Nose leads with red apple and a musky fruitiness. Fruity palate, brisk apple, pears, tropical fruits
and pink bubble gum finishing with a tangy apple finish. Clean, bright and fresh as a summers day, fruit sweetness yet not overtly sweet, and would appeal to Savvy drinkers. Unashamedly young and fruity.
2014 Tohu Rewa Methode Traditionelle Blanc des Blancs
Price: $34
Rating: Excellent
Fragrant toasty nose with notes of warm bread and nuts, hinting at savoury and spice. Crisp, refreshing entry, showing delicacy and refinement within its bready and apply notes, appealing chewiness, pleasing mouthfeel and long carry of flavour. Bright, vivacious and just lovely balance.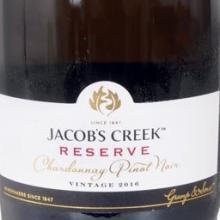 2016 Jacobs Creek Reserve Chardonnay Pinot Noir
Price: $16
Rating: Very good
Effervescent nose hinting at musk and perfume. Creamy entry, fruit, fruit jube and fruit sherbet yet dryer than that might suggest. Time builds apply and nutty notes; the whole finishing relatively dry. Oddly reminiscent of the sweet meat in crayfish, which could make this the perfect match?
2011 Pasquale Stella Nera Extra Brut
Price: $39
Rating: Excellent to outstanding
Alluring toasty nose with a savoury tang, developing a saline, seashell note which flows onto the palate. Sipping at the beach perhaps? Beguiling palate, dry honey, warm baguette, savoury, mouthfilling; complexity here and a long, refreshing finish. This could be a belter with smoked salmon on Xmas Day, or shellfish perhaps?
2013 Palliser Estate Methode Traditionelle
Price: $51
Rating: Excellent to outstanding
Fragrant nose; biscuity, bready and white flowers. Richness through the mouth, excellent mouthfeel and fine bead. The
flavours of apple, warm baguette and spices hang on the palate where there is just nothing out of place. Complete, mouthfilling and classically elegant.