July is a busy time for young winery and vineyard staff from Central Otago, with the Tonnellerie de Mercurey Young Winemaker of the Year and the Bayer Young Viticulturist of the Year competitions taking place.
Both competitions have their fun side along with the more serious aspects, which are designed to test and challenge the skill sets of all the competitors, the whole being part of the drive to continually up-skill a new generation of winemakers and viticulturists who will be the future leaders in the industry.
A shout out to all who took part.
In the Tonnellerie de Mercurey Young Winemaker competition held early in July, Ben Toombs from Peregrine took the title ahead of Abby Gallagher from Central Otago Wine Company and Larissa Brombacher from Felton Road.
Ben and Abby went on to represent Otago at the South Island competition, with Ben finishing third.
The Bayer Central Otago Young Viticulturist competition took place in mid-July, with Annabel Bulk from Felton Road claiming the title, making this back-to-back wins for her.
Ed Haycock from Amisfield was second with Ben Holt from Carrick third. Annabel will go on to represent Otago at the national final in the Wairarapa later this month.
International wine challenge successes
The International Wine Challenge sees thousands of wines from 55 countries tasted at London's Oval cricket ground.
New Zealand secured 32 golds with Central and North Otago producers well represented. Pinot noir golds went to Akarua, Akitu A1, Akitu A2, Amisfield, Brennan, Nevis Bluff, Ostler and Wild Earth with a pinot gris gold going to Mt Difficulty Roaring Meg.
The sustainable trophy went to Akitu A1. Congratulations all!
2016 Pegasus Bay Chardonnay
Price: $42
Rating: Excellent
Lots on the nose here, struck match, bran biscuit, almond, citrus and peach all vying for attention. The texturally rich palate leads with citrus and spice, a fatness and sweetness to the tropical fruit evident, nutty elements providing a nice interplay, with zesty acidity to boot.
Right out of the blocks and already drinking superbly.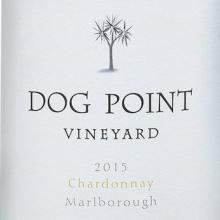 2015 Dog Point Chardonnay
Price: $37
Rating: Outstanding
Matchstick, baguette, grilled nuts lead, a smoky nuance as the tropical fruits shine. This completely fills every corner of the mouth, powerful and intense, adding a little sour cream note here, some spice there, before it flows to an outrageously long, nutty close.
Precision, balance and structure here, simply gorgeous and with time on its side.
2015 Greywacke Chardonnay
Price: $42
Rating: Excellent to Outstanding
Oatmeal, warm bread, bonfire, a flash of nectarine moving quickly to richer fruits. There's a fascinating combo of subtlety, yet deceptive power: the peachy fruit, oak nuances, nuts, spices and more playing off an almost sweet-and-sour tang created by the zingy acidity.
Delightful freshness and drive that is so evident on the deliciously long finish.