Last June, I had the marvellous opportunity of joining friends in a visit to Tonnellerie Damy in Burgundy, France, where we were taken through the process of transforming oak staves into the barrels that you see in wineries across the globe.
The experience was an assault on the senses, a fascinating mix of tradition and cutting-edge modernity, with fire and hammers in one part of the facility and laser-etched barrel heads in another, all tinged with the heady fragrance of the oak itself.
Oak barrels are an integral element in many wines, both as a fermentation medium and a maturation vessel, and come in a variety of sizes. The 228-litre variants (known as barriques) are most commonly seen in wineries here, while 500- and 2000-litre versions are also in use. Barrels made from French or American oak are dominant in New Zealand, though German, Russian and Slavonian oak versions are also produced.
The use of oak can add a creamy, textural element to the wine, while newer oak imparts its own flavours and oak tannins to the finished wine. Looser-grained American oak adds the vanilla notes that we see in a lot of Australian reds, while tighter-grained French oak tends to add more ''perfume''.
Given the significant cost of oak barrels, alternatives exist and, while not widespread in New Zealand, the use of oak staves, oak chips or even oak sawdust (almost like an oak tea bag) can impart desirable oak flavours at a fraction of the cost.
Chardonnay is a regular candidate for oak use, along with most reds; aromatic wines such as riesling, pinot gris and sauvignon blanc mostly eschew their use. However, judicious use of an oak-fermented or matured component can add complexity.
Three sav blancs that embrace oak: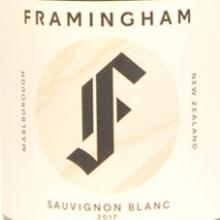 2017 Framingham F Series Sauvignon Blanc
Price: $30
Rating: Excellent
Subtle nose, the grassy undercurrents lifted by perfumed oak scents, a wine-gummy sweetness with time. Obvious palate weight, notes of pea, green bean, lemon balm, baked bread and tropical fruit moving sav blanc into a different spectrum. A beguiling bittersweet, almost savoury note leads to a crunchy fresh close.
A slow burner that really grows on me.
2015 Greywacke Wild Sauvignon
Price: $38
Rating: Outstanding
Citrus notes leap from the glass, joined by grassiness, perfumed oak scents and a savoury, umami note. A Chardonnay-like richness is matched by freshness, while the ripe nectarine, white peach, herbaceous and savoury characters grow in the glass towards the long finish that hangs in the mouth.
Sumptuous, with grip and structure, making this incredibly food friendly.
2015 Dog Point Section 94 Sauvignon Blanc
Price: $37
Rating: Outstanding
Lanolin and struck match go hand in hand with tropical fruits. Weighty and textural, while the incredible zestiness gives drive and energy. Orange citrus, baguette, wild herbs, tropical fruits and a smoky core; grapefruit also making its presence felt.
Lovely mouth feel, complexity, depth and a long, long carry; almost a meal in itself, yet clearly a great food companion.