If there were an Academy Award ceremony for grape varieties, the usual suspects of chardonnay, cabernet sauvignon, sauvignon blanc and the like would be vying for the gong for Best Grape in a Leading Role.
It's only when we get to the Best Grape in a Supporting Role category that we might see cabernet franc make an appearance. Habitually understudy to the more, showy cabernet sauvignon and merlot, "franc's'' performance is generally understated, yet crucial to the whole.
Cabernet franc is invariably far from the limelight, so it was a somewhat bold move when the judges at the Bragato Wine Awards this year dished out the wine of show trophy to the 2016 The Bone Line Cabernet Franc, putting the spotlight back on this oft unheralded variety.
DNA research has shown that cabernet franc and sauvignon blanc are the parents of cabernet sauvignon, and the two cabernets team up particularly well in the Bordeaux appellation of St Emilion, where Chateaux Cheval Blanc and Ausone are particularly fond of cabernet franc. Cabernet franc has an even longer history in France's Loire Valley being the heart of the reds in Chinon, Saumur Champigny and Bourgueil giving wines with an upfront juiciness, yet often with marvellous potential in the cellar.
The grape can be found across Europe, in North and South America, China, South Africa, Australia and New Zealand. It ripens a week or so earlier than cabernet sauvignon, which can make it a useful option in cooler climates, though care is needed, as when under-ripe or over-cropped it can be distinctly green and herbaceous. Fine examples have a refreshing leafiness, with pencil shavings, spices and red and black berry fruits. Not widely available but worth the hunt.
Hmmmm ... Best Foreign Language Grape; now there's a thought?
2016 Domaine des Roches Neuves
Saumur Champigny
Price: $36-40
Rating: Excellent
Fragrant, brambly, smoky, earthy with dried herbs and blackcurrant.
Chewy and dry, tilled earth, walking a marvellous tightrope of ripe fruit with no excess sweetness; hints of cranberry coming with time.
Young, punchy and fresh with a drying, tannic finish. A bit of a gangly teenager yet with great promise and interest.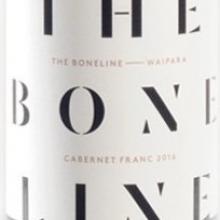 2016 The Bone Line
Waipara
Cabernet Franc
Price: $30
Rating: Excellent to outstanding
Immediately sweeter fragrance, dustiness and ripe dark fruits, brambly notes a backdrop.
Juicy and mouthwatering, rich and inviting, flooded with berryfruit, spices and some oak notes.
Nicely balanced and immediately approachable, aeration adding lovely, fresh crushed leaf to the mix. Moreish and delightfully juicy.
2014 Beach House
Gimblett Gravels
Cabernet Franc
Price: $30
Rating: Outstanding
Powerfully intense nose, blackcurrant, blackcurrant leaf, humus, dustiness and a savoury umami note.
Time adding alluring cedary, cigar box notes.
Delicious texture, richness and sumptuous flow through the mouth with impeccable balance, beautiful ripeness without straying into over sweetness. A complete wine.