Recommended retail prices (RRPs) are a funny thing and can sometimes seem to have little to recommend them (forgive the play on words), writes wine reviewer Mark Henderson.
At the lower price points, you might well see this price on a retail shelf, but the dynamics of volume discounts and specials mean you are more likely to actually buy the wine on some sort of promo deal which may be considerably cheaper (prices at the top end are altogether another story).
This group of current releases from Marlborough hit the sub-$20 RRP mark and specials mean there will be some seriously good buying to be had.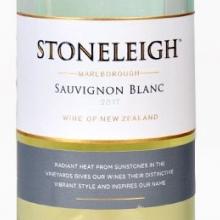 2017 Stoneleigh Marlborough Sauvignon Blanc
Price: $17.29
Rating: Excellent
Pungent nose of gooseberry and cut grass with riper fruit- jubey tropical fruit elements, capsicum with time. Creamy palate entry, a surge of acidity, then classic grassy herbaceousness and cut herbs (lemon balm?) with a zesty lemony citrus note. Comes together very nicely in the glass finishing with a flavoursome, juicy, chewy, lip-smacking close.
2017 Riverby Estate Marlborough Sauvignon Blanc
Price: $19.99
Rating: Good to very good
Subtle but fragrant nose of cut herbs/herbaceous notes. Fresh and crisp palate shows lemon and blood orange citrus notes, gooseberry joining the party with time as the palate quietly builds in depth over time. Some nice yet subtle flavours here, the wine playing in the sweet/sour spectrum with a bittersweet note on the close. I'd love a touch more fruit.
2017 Giesen Estate Marlborough Sauvignon Blanc
Price: $14.99
Rating: Very good to excellent
Intriguing nose with fruit gel, smoke and saline influences. Real zip to the palate; that smoky note joined by cut grass and citrus on the zesty palate. Clean, fresh and appealing drinking. somewhat subtle at first yet time in the glass really sees this blossom into a much more complete wine that ticks all the boxes very nicely.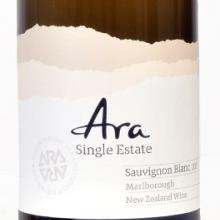 2017 Ara Single Estate Marlborough Sauvignon Blanc
Price: $16.99
Rating: Very good
Intriguing nose of soap and musk with sweet gooseberry ever present. Leads with crisp acidity and some chalky grip as the cut grass and gooseberry spring to the fore. The wine becomes ever the more rounded and supple as a lemony top note comes into play, finishing with a tart, bright crunchiness that works rather nicely.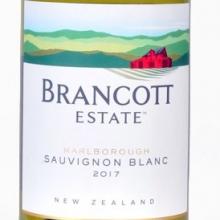 2017 Brancott Estate Marlborough Sauvignon Blanc
Price: $17.29
Rating: Excellent
A pungent wave of smoke, herbs (sage?) and a sweet fruit backdrop. Real power and intensity to the palate, sweet gooseberry, spice and musk flavours are carried on the creamy palate that flows through the mouth to a lingering, appealing herbal note on the close. Nicely balanced, great carry and just a crackingly good wine at a smart price.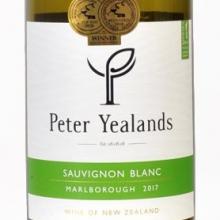 2017 Peter Yealands Marlborough Sauvignon Blanc
Price: $13.99
Rating: Very good
A gently fragrant nose of musk and spice, gooseberry and grass forming the backdrop. A step up in intensity in the mouth, the palate generous as the spice and herbaceous elements are met by growing sweet fruit notes. The nose remains somewhat shy, but the palate comes out all guns blazing as the wine grows nicely in the glass. Value here.