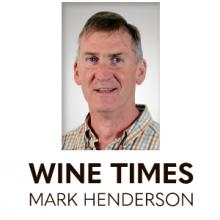 Mr Collins joined me to taste today's selection of pinot noirs from South Island regions excluding Otago.
Ranging in price from the excellent value to the affordable, I snuck in one highly-priced prestige label as a bit of a test.
Tasted blind, and in completely random order, would it stand out from its peers?
The simple answer was a resounding yes!
Overall, too, we were both left with the conclusion that the flavour profile of these wines is very different from those from Otago, which is a huge part of what makes the pursuit of wine fun.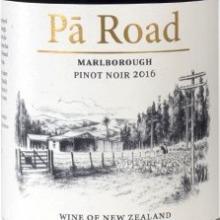 2016 Pa Road Marlborough Pinot Noir
Price: $20
Rating: Very good to excellent
Typically Marlborough nose of raspberry, smoke and lead pencil, a brambly hint with aeration, as the fruit expands and opens up. Supple tannins, a nicely juicy and appealing mid palate with a hint of cranberry giving a refreshing twist to the finish.
Hugely drinkable, a lovely overall package that gets better and better and very good value, too.
2016 Caythorpe Marlborough Pinot Noir
Price: $24
Rating: Good to very good
Pungent nose, dusty and smoky, pencil lead on a core of red fruits and wine gums. Youthful palate with obvious tannic grip and bright acidity lending a sweet and sour tang. Red fruits and spice with the finish adding some wild herbs and an earthy note. 
Power to the palate here, still quite firm, food will help this to shine.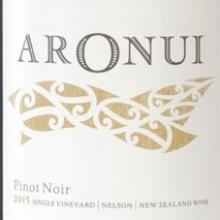 2015 Aronui Single Vineyard Nelson Pinot Noir
Price: $28
Rating: Very good to excellent
Powerful nose with clear fruit sweetness and florality, adding a toffeed oak note. The silky palate is drier than the nose might suggest, with richness to the plum and dark fruits backed by oak spices: a fine tannic backbone underpinning it all. Good intensity and appeal here, developing some chalky grip with time.
Rather moreish.
2015 Tohu Rore Reserve Marlborough Pinot Noir
Price: $38
Rating: Excellent
Fragrant and appealing nose offering perfume, bonfire embers, dark fruits and savoury elements. Christmas cake like oak spices. Real fruit intensity to the silky palate with notes of pencil shavings and dried herbs, before the chewy tannins kick in.
Youthfully chewy with a long finish; this promises to integrate nicely with time in bottle.
2016 Tohu Single Vineyard Marlborough Pinot Noir
Price: $50
Rating: Very good
Subtly attractive nose of red fruits and pencil lead. A game of two halves wine this, the palate brimming with a core of sweet fruit and more intensity than the nose suggests. Nicely judged tannins here, with a neat lick of acidity keeping it all fresh.
Firms up a little with time, finishing with good length and hints of oak.
2013 Pegasus Bay Prima Donna Pinot Noir
Price: $95
Rating: Outstanding
A little wild and funky at first, a deeper register here adding balsamic notes with time. Powerful entry, silky, fantastically balanced and with lovely integration, adding wild herbs, tilled earth and appealing savoury notes to the core of fruit: the flavours lingering impressively on the close.
Fine tannins, a delicious lip-smacking quality: a complete wine.