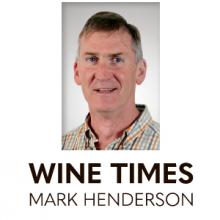 Often when I'm deciding on what I'm going to taste for this column, I endeavour to maintain a bit of variety.
I've been working on a few different wine styles, which will make their appearance in the weeks to come, but I remain ever mindful of our local region, so a flight of pinot noir beckoned.
2017 Aurum
Mathilde Organic
Central Otago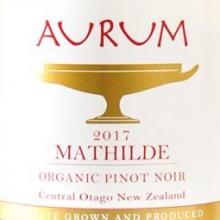 Price: $55
Rating: Excellent
A beguiling nose draws you
in. Darker fruits, dustiness,
savoury elements, oak
nuances and perfume
growing. A crunchy,
chewiness to the palate
with richness and depth
of flavour, the dark fruits
joined by cherry,
savoury and wild herb
undercurrents and a
hint of black tea. The
sweetly fruited finish is
balanced by refreshing
acidity. Nicely done.
2018 Chard Farm
River Run
Central Otago
Price: $34
Rating: Very good
Fragrance, earthy touches,
red fruits, a savoury
backdrop. A tingly, prickly
note on the tongue leads this
light to medium-bodied (yet
not underpowered) style.
Juicy and vibrant, the
sweet fruit, acid drops
and wild herb-tinged
palate shifting to savoury
characters with a sweet
'n' sour tanginess on the
close. In the slot to enjoy
now.
2018 Wooing Tree
Central Otago
Price: $48
Rating: Excellent to outstanding
Menthol, cool mint, a whole-
bunch sappy note, bread
dough/umami, darker
brooding notes as fragrance
builds. Very appealing.
Powerfully expressed
palate, some serious
tannic grip yet fruit
intensity to support it,
ripe with an attractive
dryness. The tannins
build so perhaps best
with food for now, and
should sing with a little
cellar time.
2016 Aurum
Madeleine Organic
Central Otago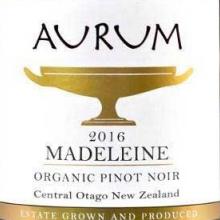 Price: $88
Rating: Excellent to
outstanding
Perfume leads, a savoury/
umami element quickly
grows, with darker fruits
and hints of leaf. A burst of
flavour, layers of
complexity, fresh lift,
power without
heaviness.  A chalky
element to the texture
and a zesty, lip-
smacking close adds to
the whole and while
there is lovely
integration here, there's
clear potential too.
2018 Domain Road
Central Otago
Price: $40
Rating: Excellent
A wild hint, earthiness,
savoury nuances, evolving
to delightful  violet-like
florality; a little warm leather
with time. Vibrancy, juicy,
chewy, a sweetly fruited
front palate builds quiet
depth as it flows to a
long, dry finish. Nicely
balanced and an each-
way bet showing
drinkability now, yet
potential too. A slow
burner that really grows
on me.
2018 Aurum
Organic
Central Otago
Price: $38
Rating: Very good to
excellent
Toffee/caramel gives way to
a cool aspect as blackberry
and berry fruits mingle with
fruit liqueur and leaf/
coolmint. Not quite the
complexity of its siblings,
yet lovely fruit purity, a
crunchy brightness to
the drying tannins and
racy acidity. A lip-
smacking zestiness on
the close draws you
back, the fruit hanging on
the finish. Already
drinking superbly.