Collective nouns are a funny thing. Whoever thought up a parliament of owls or a knot of toads, for example?
Collective nouns in wine seem thin on the ground? A clink of bottles, or a slurp of pinots perhaps. I'd be interested to hear your thoughts?
This *enter collective noun here* of pinot noirs covered the value-for-money end of the market, i.e. under $20 at the supermarket and more often closer to $15 on special.
Mr Collins and I found several that we would be more than happy to slurp with abandon.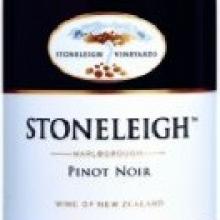 2016 Stoneleigh Marlborough Pinot Noir
Price: $17.30
Rating: Very good to excellent
Powerful nose of barnyard, ripe cranberry and burnt match. Concentration here, with spice, savoury and red fruit notes gliding along the silky palate. Sweetly fruited yet not overblown; a raft of flavours give this a great deal of interest. 
This firms up a little, but retains nice complexity and a tasty, long finish.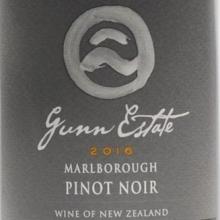 2016 Gunn Estate Reserve Marlborough Pinot Noir
Price: $20
Rating: Good to very good 
Strawberry, perfume and smoke. A creamy front palate and sweetly-fruited entry leads to liqueur raspberries on a lighter-bodied frame with fine tannins poking their heads up.
Fragrant oak notes, warmth, sappy and with hints of confectionery, there is a real crowd-pleasing juiciness here.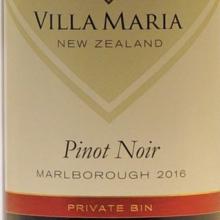 2016 Villa Maria Private Bin Marlborough Pinot Noir
Price: $20
Rating: Good to very good 
Struck match and smoke with a juicy fruit backdrop. Charry notes on the palate provide a counterpoint to the juicy fruits: quite chewy and powerful showing structure and some tannic grip that will make show particularly well alongside food.
This quietly grows in richness and depth, becoming nicely integrated and drinkable.
2016 Sacred Hill Marlborough Pinot Noir
Price: $20
Rating: Very good to excellent 
Red fruits, beetroot, a woodsy element. Tilled earth, lead pencil and red fruits on the palate with a perfumed note growing; underscoring the sweet fruit core. Compact at first but fattens up with time, building in texture, length and interest. This becomes quite delicious and moreish with lovely balance.
A wee belter this.
2016 Left Field Marlborough Pinot Noir
Price: $18
Rating: Very good  
A touch wild and funky at first with forest floor, mushroom and tamarillo. Concentration here, red fruits edging to plum, pulling off a deft sweet & sour move.
This opens up with time, showing some oak and savoury nuances and really comes together into a very easy drinking whole with a bright and lip-smacking close.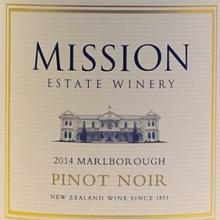 2014 Mission Estate Marlborough Pinot Noir
Price: $17.50
Rating: Good 
A hint of menthol on a more developed palate of earth and dried strawberry. Lighter in style, perfumed and spicy, moving to earth, forest floor and bramble notes with time.
A chewy palate making this a good food option though firms up with time and just a little touch lean.