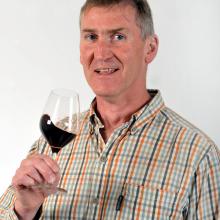 In the lead-up to my regular Monday morning tastings, I am always striving to put together sets of wines that work as a coherent group.
Sometimes this process takes considerable time, effort and interaction with wineries and distributors.
At other times, sets grow almost organically as has happened with a group of 2015 releases, encompassing a range of price points and different regions, helping to illustrate the growing conditions around the country.
2015 Mahi Marlborough Pinot Noir
Price: $34.90
Rating: Excellent to outstanding
Rich and powerful nose showing some fruit jube/liqueur fruits, oak and savoury nuances. Concentrated palate adding cherry and plum to the mix with fine and well-integrated tannins. A lip-smacking crunchiness and real freshness, building to a long, savoury close that draws you back for more.
Delicious.
Chard Farm River Run Pinot Noir
Price: $33
Rating:Fair to good
Red fruits, bramble, coffee and a medicinal element lead on the nose.  Red fruits  segue into powerful, drying tannins and firm chalky grip; some fruit sweetness bringing lift, leading to a drying, wild herb-tinged finish.
Crying out for a plate full of protein to snuggle up to; tough for now as an aperitif. 
2015 Mount Edward Pinot Noir
Price: $42-$45
Rating: Excellent
Fragrant and appealing nose, with perfumed fruit and bonfire embers. Cherry and red fruits flood in, filling the palate, which shows silkiness, excellent balance and a lovely flow through the mouth. Nicely integrated tannins and freshness add to the appeal with a delightful finish.
Still youthful and more to give here.
2015 Riverby Estate Pinot Noir
Price: $27
Rating: Very good
Earthy and savoury nose, touches of charry oak, beetroot and cherry. Ripe fruit on the palate, red fruits, plum and spice with a piquant hint. Medium weight, open for business and nicely balanced with fine tannins.
Time brings a note of sweet confectionery to the fruit with a dusty close bringing that back into line.
2015 Pencarrow Martinborough Pinot Noir
Price: $33
Rating:Very good to excellent
A sweeter note to the nose with dusty, schisty elements: time adding dark cherry, leather and savouriness. Good concentration here showing youthful tannic grip after the silky entry, cherry fruits coming to the fore and filling the mouth.
This tightens with aeration then rounds out nicely with its attractive savouriness.
www.palliser.co.nz/our-wine/pencarrow/
2015 Red Leaf Winery Banks Peninsula Pinot Noir
Price: $20
Rating:Very good
An umami/Vegemite character with something wild in the background; red fruits coming into play. Tilled earth, juicy fruit; a youthful feel to this with light but chewy tannins. Time shows spice, oak nuances and a sweet/sour element. This shows promise and may need a little time to round out.
Good value here.