Like a lot of people involved in the wine industry, I love riesling, and have also sometimes pondered whether it might be riesling's moment to shine in the sun.
It never does, as the broader public just don't seem to ''get'' riesling.
Visiting one of the major supermarkets recently reinforced this thinking.
There was but the tiniest wedge devoted to riesling - they clearly don't feel they have demand, so don't stock them.
That may make some of the following wines harder to find, but they are well worth the hunt.
2019 Pegasus Bay Bel Canto dry riesling
Price: $38
Rating: Very good to excellent
A whiff of struck
match, honey, apple
skin, lemon drops. At
the drier end of the
riesling spectrum,
fresh and bright, with
fruit sweetness
underpinning it all.
Quite a weighty
palate, time exposing
a little apricot kernel
and citrus. Easy
drinking. Tried later
and this has fattened,
the flavours hanging
forever on the finish.
May have been a little
closed; I may be
underscoring this.
2018 Pegasus Bay riesling
Price: $30
Rating: Excellent
Subtle at first, yet
attractively floral with
citrus, spice and
sweet fruit lift.
Powerful in the
mouth, a textural
weight and richness,
yet retaining
freshness and
vibrancy with the
acidity deftly cutting
through the honeyed
richness. The
flavours hang in the
mouth on the long
finish. Already
delicious, but history
tells us this will
amply reward cellar time.
2019 Main Divide North Canterbury riesling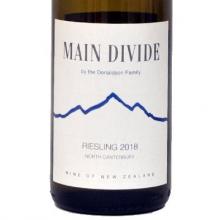 Price: $20.99
Rating: Outstanding
A deeper, almost
brooding character
with smoke, herbs,
apple and a lifted
fragrance building
with air. Full of
flavour yet with a
lightness and
delicacy in the
mouth. Honey and
summer fruits with a
little orange/
mandarin zest, the
acidity neatly judged
to keep this fresh and
lively. Super balance
and a gorgeous
finish. Superb stuff
and great value here.
www.maindivide.com
2018 Pegasus Bay Aria Late Harvest riesling
Price: $42
Rating: Excellent
Musk and comb
honey, spices, red
apple, white flowers.
Rich and weighty,
almost oily in its
density, the musk
and honey driving the
palate, adding spiced
apple, with the
acidity sweeping in
to give this lift. A hint
of almond gives a
bittersweet note as a
foil to the sweetness.
Intense, powerful
and a dessert in
itself, or perhaps pair
this with fresh fruit?
2020 Felton Road Bannockburn riesling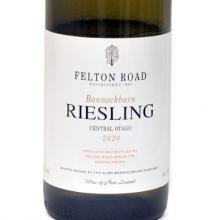 Price: $41
Rating: Outstanding
Powerfully floral and
fragrant with honey,
lavender; a warm
baguette note with
time. While there is
sweetness here, the
racy acidity neatly
balances that making
it appear drier than it
is. This grows in the
glass, displaying its
inherent power and
texture, completely
filling the mouth and
drawing you back for
more. The flavours
hang on the lip-
smacking close.
Delicious.
2018 Riverby Estate Sali's Block Single Vineyard Marlborough riesling
Price: $22
Rating: Very good
Floral and fragrant,
herb, apple, a spicy
note. The lighter
bodied palate
continues the theme
on the nose and while
clean and fresh it
initially feels
somewhat reticent.
Aeration allows this to
come out of its shell,
with fruit sweetness
growing as it builds in
flavour intensity.
Perhaps hasn't quite
kicked into gear but is
very easy drinking. nevertheless.