After several weeks of winter red-themed columns, it seemed like the right time to break out, and what better than one of my old favourites: riesling.
Like my tasting companions Collins and McLaren, I've long had a soft spot for off-dry and medium style rieslings where the delicious counterpoint between zingy acidity and balancing sweetness is a delight to behold, and seems to hit my own personal "sweet spot''.
Times are a changin' though, and I'm finding much to enjoy in some of the drier styles too, though with the caveat that they are probably best in their youthful vibrancy.
2015 Greywacke Marlborough Riesling
Price: $30
Rating: Excellent to outstanding
Complex nose of lime, citrus zest, white flowers, buttered toast and a skiff of petrol. Lovely purity, a combo of richness, freshening acidity with a background lick of sweetness leading to refreshing crunchiness on the close, adding a little mushroom and beeswax.
Lovely mouthfeel and freshness, this just keeps getting better.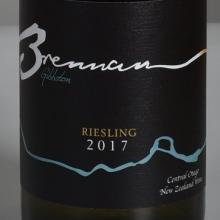 2017 Brennan Gibbston Riesling
Price: $33
Rating: Very good to excellent
Fragrant nose of lanolin, orange citrus and red apple. The crisp apple on the palate is joined by grapefruit and a chalky, fruit pithy quality all bound together with powerful acidity, yet with flavour intensity to match. There's a hint of sweetness here yet finishing quite dry giving you a long, cool, lip-smacking close.
This would neatly slice through cream or oil based dishes.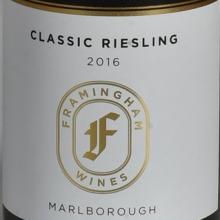 2016 Framingham Classic Riesling
Price: $25
Rating: Very good to excellent 
Spice and honey lead here, a soap-like fragrance and beeswax. Green apple, dry spiced honey, fruit pith and an earthy note too: the evident fatness on the palate balanced by crisp acidity.
This quietly builds in the glass adding an attractive citrus zest element to the finish, which gives a piquant sweet and sour note to the close.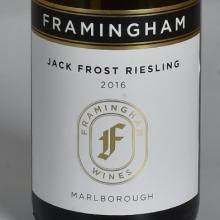 2016 Framingham Jack Frost Riesling
Price: $25
Rating: Excellent 
White flowers & jasmine lead, moving to citrus and honey. Creamy and a touch funky on entry with real richness and fatness to the palate, highlighting mandarin and orange citrus with apple crumble.
Quite a lot going on here, mouthfilling, intense, with supple acidity, building to a beautifully long close.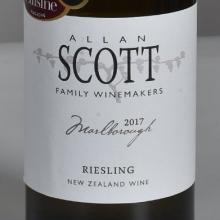 2017 Allan Scott Marlborough Riesling
Price: $18
Rating: Excellent
Sweetly floral nose accenting pineapple, pear and ripe citrus. Deliciously fresh and bright palate, the fruit intensity and balance giving this huge appeal. There's fruit sweetness to the pineapple and apple core, yet this finishes lip-smackingly off-dry and leaves one salivating for more. 
Would work equally well as an aperitif, or with food.
2016 Giesen Riesling
Price: $15
Rating: Excellent to outstanding
White flowers, blossom, citrus and warm bread. Creamy palate, fat, rich and mouthfilling popping with bush honey, spices, citrus and more. The sweetness expresses itself as richness, with beautifully balanced acidity and integration. A beguiling suppleness with flavours that hang on the finish. 
What else can you say but stunning value.