My good friends and tasting buddies Messrs Collins and McLaren recently attended a Sunday tasting with friends (which, sadly, I was unable to attend). The theme was 'What I want to drink more of in 2019'.
Without any collusion, they both took sauvignon blancs, but styles that were outside the mainstream.
They were delighted to see today's line-up, which ranged across a variety of styles and price points, and reminded us all that sauvignon blanc is not the ''one trick pony'' that some believe it to be.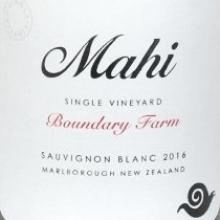 2016 Mahi Single Vineyard Boundary Farm Marlborough Sauvignon Blanc
Price: $29.90
Rating: Excellent
Hints of struck match, burnt toast, feijoa, pea and citrus on the nose. Bright and textural palate, real richness that completely fills the mouth adding tropical fruits, citrus and an undercurrent of herbs and wood smoke. A sweet fruit core, touch of chewiness and a very long finish.
Completely outside the mainstream, nodding to Europe, and fascinatingly different.
2018 Hunter's Marlborough Sauvignon Blanc
Price: $19.90
Rating: Very good to excellent
Classically Marlborough: nose of cut grass, passionfruit, gooseberry and sweat. Pungent and bold. A little more subtle on the palate at first, hints of fruit sherbet and asparagus with a sweet and sour tangy crispness. This opens up nicely with aeration, coming on strongly on the home straight as the flavours and length build.
Just what you'd expect from a sav.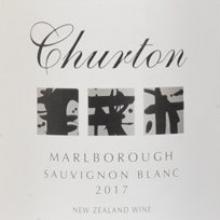 2017 Churton Best End Marlborough Sauvignon Blanc
Price: $45
Rating: Excellent to outstanding
A different expression here: citrus, sugar snap peas, baguette and smoke, grassy notes evolve. Intensity of flavour on the richly textural palate with cut grass, lime, lemon and gooseberry, a laser beam of acidity coursing through the wine.
Excellent structure and balance, this has energy and drive as it powers to a zingy, chewy, lip-smacking finish.
2018 Mission Marlborough Sauvignon Blanc
Price: $15
Rating: Good to very good
Smoky bramble, grass, asparagus and Fruit Jube: the brambly notes make me think there is a little semillon in there? The palate adds gooseberry and citrus, along with a chalky, stony grip. 
A little bit of sweetness seems not fully integrated, yet works nicely to balance the youthful brashness, with the flavours carrying nicely on the close.
2017 Churton Marlborough Sauvignon Blanc
Price: $27
Rating: Very good to excellent
Totally different expression with exotic tropical fruits, musk, lychee and greengage plum. It's sav blanc, Jim ... but not as we know it. Quite dry on the palate, with a chalky grip like licking river stones, creates more of a food style. 
Fresh, vibrant and exotic; that greengage plum note flowing to a long, salivatory, dry finish.
2018 Coal Pit Central Otago Sauvignon Blanc
Price: $27
Rating: Excellent
A smoky entre, before the grass, gooseberry, feijoa and riper fruits come to the party. This almost fizzes like fruit sherbet, creating real zest to the palate that's a delicious counterpoint to the fruit sweetness. Fresh, vibrant, neatly balanced and moreish; this pulls off the neat trick of having intensity and depth of flavour, yet lightness, too.
Lovely stuff.