I'm often approached by people celebrating a significant event - a wedding, a birth, the founding of a new business - wishing to buy wines from that same year to open in the future.
The reality is that cellar-worthy wines are usually released some years after vintage.
The Gimblett Gravels Dozen is a case in point: when I received the case last year, barely half of the wines had been released for sale, so I sat on the box over the summer.
There are two that still haven't hit the shelves, but it was worth the wait, as this is another marvellous collection.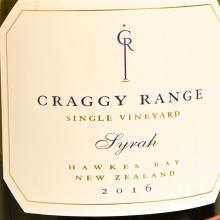 2016 Craggy Range Gimblett Gravels Syrah
Price: $35.95
Rating: Outstanding
Juicy and expressive nose with white pepper and ripe plum and blackberry fruit. There's a lovely purity to this, a delicious amalgam of flavours, bringing in savoury and earthy notes with aeration. Intense, densely powerful palate yet that real juiciness retains surprising drinkability. A long, long carry of flavours on the dry finish.
Expressive, moreish, wonderful (and great value).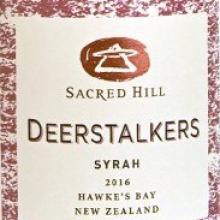 2016 Sacred Hill Deerstalkers Syrah
Price: $59.99
Rating: Outstanding
This leads with a balsamic-like sweet/savoury note, underbrush, powerful fruit. Tilting its hat to Europe, more savoury and dry, warm leather, earth, hung game, an umami and sauvage quality with a sweet fruit core and powerfully drying tannins underpinning it all. Fascinating stuff, a little piquancy on the long close.
I'd love to watch this over the years.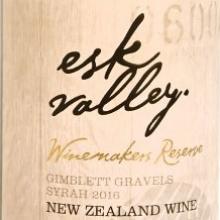 2016 Esk Valley Winemaker's Reserve GG Syrah
Price: $59.99
Rating: Excellent to outstanding
Flashes of fruit, flashes of earth and savoury notes, fragrant fruits, black pepper. Supple, velvety entry before the tannins and acidity unleash their one- two punch. Powerful and dense fruit doing a little dance with the savoury elements, with real energy and drive.
Lots of interest here, flavours lingering in the mouth, but crying out for some time.
2016 Vidal Legacy Syrah
Price: $79.99
Rating: Excellent to outstanding
Bright, perfumed,tangy, blueberry-accented fruit, becoming red-fruited with time: rather primary. Tightly coiled palate with a youthful brashness, adding notes of earth and licorice to the red fruits. The sweet fruit fleshes out with aeration.
This has all the elements to be special, but for now needs (and deserves) time in the cellar.
2016 Saint Clair Gimblett Gravels Cabernet Merlot Malbec
Price: $26.50
Rating: Excellent to outstanding 
Fascinating nose that changes with every sniff. Fragrant, violets, rich fruit, graphite, a little wildness too. Plushness to the front palate, yet the tannins creep up, showing blueberry, blackcurrant and leaf. Deceptive this; medium bodied yet full of flavour with complexity and interest. 
Approachable early but may surprise in the cellar. Charming.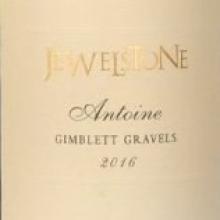 2016 Mission Jewelstone Gimblett Gravels Antoine
Price: $50
Rating: Excellent to outstanding
Real freshness to the nose, the intense blackcurrant fruit lifted by a hint of mint, moving to earth and dark chocolate. Dark berry fruit, cassis, leaf, earthy hints again. 
Density and weight, grainy, chewy tannins.
There's ruggedness to this, a beguiling rusticity, and it's a wine that begs to be tucked into the cellar to let it unfurl.